5 tips for improving your e-commerce performance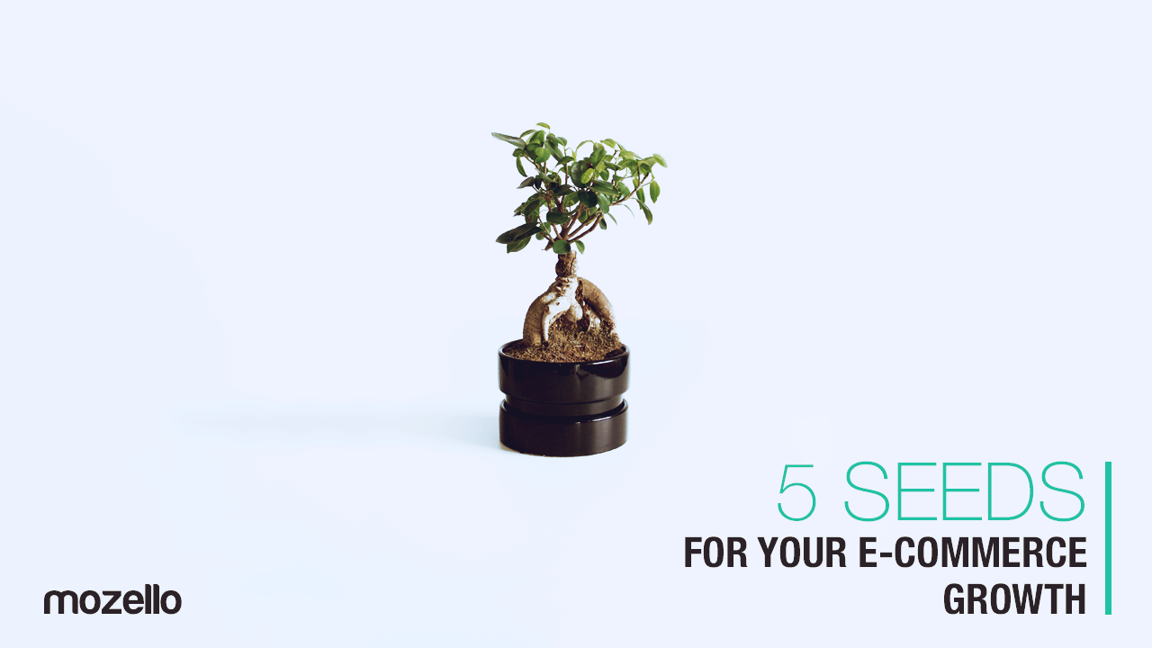 There is no secret that sometimes those small things and often over-watched details become the source of business growth, improved performance and better results. Yet they sometimes get ignored but truth is they shouldn't!
This post is for those who have their own online store or are only planning to jump into the exciting world of e-commerce.
Here are five tips that will help your store be more successful.
1. Being present and active on social media
Let's just put it this way - It's a MUST!
It's more common than ever that social media has become as the main stream of growth to businesses. Not only it's most likely the best place to get discovered or noticed, but it's also easy to communicate with your audience with a minimal budget compared to other channels that are available. For most it should be the main hub for spreading a message and get heard.
It's way more common for people to turn to social media when they have any interest and questions about a product. Sometimes people even look to place an order straight from Facebook. In addition, it's a great place to learn about your customers.
To sum this up - don't hope for people to come to you - go to them. Be present and ACTIVE in places where your potential customers are day in and day out. Social media is that exact place.
2. Easy to find contact information
A suggestion to put your phone and e-mail address in every single corner of your website is a bit too much but the reality gets very close to that.
Your phone number, e-mail, contact form and physical location (if exists) is a must have information that will ease the communication and decision making process for your customers.
It's always possible that someone has a question you didn't think of answering on your website and from my experience it sometimes is the difference between buying or going elsewhere. So make sure you make it easy for your customers to get in touch and find those answers.
3. Well written product descriptions
After going through loads of websites I realized that some e-commerce business owners are not even interested in selling.
They do this in two ways:
By writing book like product descriptions that are so long and detailed that people just get bored or tired of paying attention. That however creates confusion and blocks the decision making process. In today's world of super short attention span, due to lots of other distractions that surround us, that long product description may just be enough to push your customer away.
Second problem is when store owners don't even offer tiny but important bits of product description.
The way to go here would be writing an interesting product description or maybe a story that answers most important details about your product and gives super short answer to main questions the customer may have (size, material, color, weight, smell, taste etc.). Something around 70 words should do it.
4. High quality product images
I believe there is no such thing as "e-commerce" expert but I do believe that everyone who has had any experience would agree that high quality product photos are essential to have better results for your online store.
People begin by buying things with their eyes (except when it's an audio product). There is no such technology that lets you feel the product any other way when you decide to buy online.
Don't spare your time or be overly strict on your resources when it comes to getting those high quality product photos for your online store. Don't concentrate on one photo. Show your product from different angles as it will help your customers to get a better image. Sometimes short and interesting video is a great thing to consider.
5. Just put that call to action to work
It's really simple - just ask or encourage visitors to buy. Why it's ok to do that? Well, the person is already in your website and that means he or she is already interested in what you offer. You just have to seal the deal.
Simple "Buy Now", "Order today" or similar will do it. You can complement those with one encouraging sentence. For example "Make your friends and family put a smile on their face." followed by "Learn more" or "Apply now".
I suggest you to put that call to action button or text in the top part of the page so people don't have to scroll for ages to see it. Sometimes lack of call to action leads to missing a sale or a deal. Don't be shy, just put it in there.
Are you ready to work and improve these 5 aspects to get your desired result and make your online presence shine? I certainly hope so. Best of luck!