8 Golden tips on how to overcome the fear of starting your business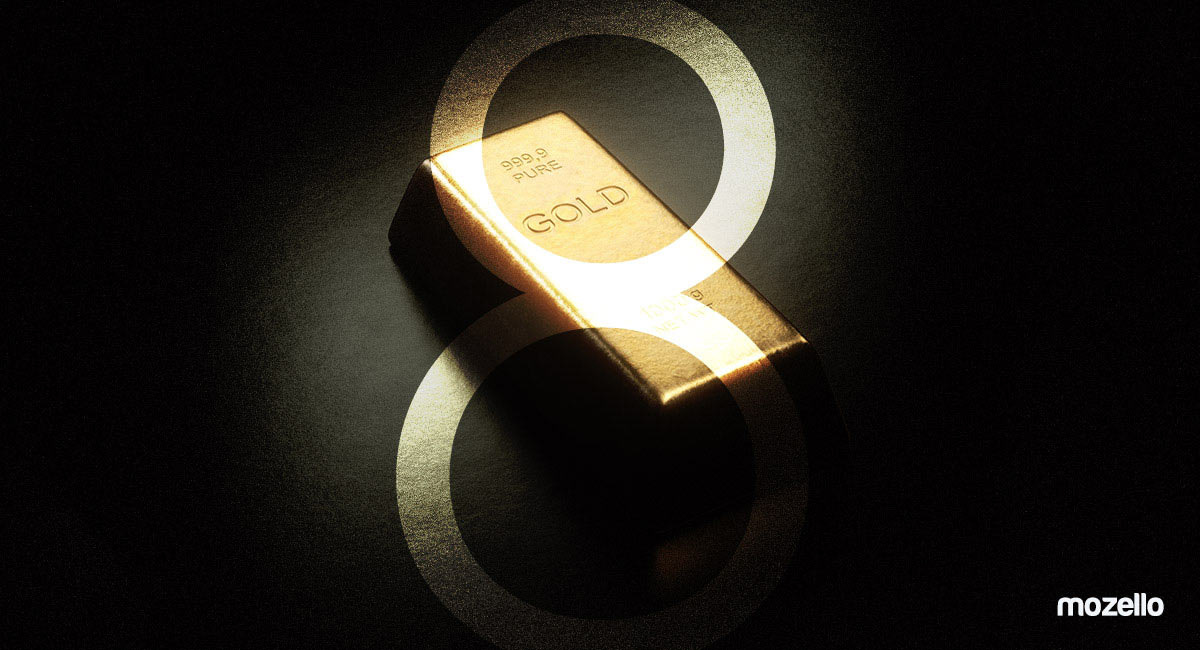 The idea to start your own business usually doesn't fall from the sky. Typically it begins to swell and quietly urges in the background of your daily responsibilities while not giving the piece. It's no wonder that our experienced minds begin to worry: "Hang on, slow down your horses my friend! Do you even understand what are you doing?" When starting your business all these doubts and internal struggles are natural. Probably you have heard the famous saying - the only obstacle to success is yourself. It really is true! For that reason, we have put together 8 golden tips in order for you to become immune to irrational fear and eliminate the danger posed by rational angst.
Information is your right hand – get it
It is only natural that ignorance creates fears about the success of the intended project.
Nowadays you have all the possibilities to obtain the necessary information:
Don't know who your competitors are? Look into sites that gather information about competition within a specific field! You'll find out whether the product on your mind is not already implemented by others, thus you'll also realize what you might possibly do otherwise.

Not sure how to make a business plan? Apply for some courses or read up on guides about how to create your business plan following the best practices.

Worry that you're lacking experience? Read biographies of entrepreneurs as well as practical and inspirational books:
• "The ONE Thing" (Gary Keller, Jay Papasan) – this book will teach you how to focus your energy on the essentials and do not get lost in detail to achieve the best results;
• "The Art of the Start" (Guy Kawasaki);
• "Leaders Eat Last: Why some teams pull together and others don't" (Simon Sinek);
• "AskGaryVee: One Entrepreneur's Take on Leadership, Social Media, and Self-Awareness" (Gary Vaynerchuk) – a wide range of valuable answers to real people's questions regarding business start-ups, development, marketing, leadership etc.

Having doubts about negotiations with potential business partners? Check-out TV shows on unique business ideas – learn from various experiences of the others.

Don't understand how to choose the most suitable business model for you? Sign up for a consultation with an accounting officer or read up on business handbooks.
The more information you'll get, the more it will be your sense of security!
Do what you know, but keep your eyes open
It is only reasonable that if a pastry chef who has worked in a bakery for years decides to found his own company to work for himself. Starting a business in a well-familiar field and using proven methods are by far more secure. Though as usual there's also the other side of the coin. Sometimes entrepreneurs are so strongly attached to their usual business model that they don't even notice that the world has changed and the customers need something else. For that reason occasionally it's only healthy to step back and have a look at your operations from the outside. There are so many business fields that are interconnected, that is why sometimes it's worthwhile to learn what's happening elsewhere as it can reveal some useful innovations to your business.

"Screw it. Let's do it"**
Spot some unoccupied niche? Detect a matter that no one gives an effective solution for? Recognize what could be done differently? Then it might be that this is the path that you are destined to, despite the fact that you not familiar with the field. Remember Richard Branson**. He's no travel agent nor cosmonaut, not even medical doctor and no IT specialist, but it does not prevent him from seeing what could be done more effectively in these and other industries, gathering a competent team and starting a business in areas where he himself has not worked in. Amongst these people, there are also many others who have grounded their business on the basis of lack of supply.

Plan your stuff detailed and purposeful
Work out a deliberate plan: the purchase of raw materials, production and creation of a logo, the creation of a website or an online store (it's easy to do on mozello.com), the arrangement of online store so it would comply with the law, receipt, and processing of payments, delivery of goods etc.

Find an experienced mentor
Mentors can be found both on their own and in the business incubator! Over there they will assign you a mentor who'll guide you through the market research process, product or service cost calculation, development of a marketing plan and other important stages.

Secure yourself with a backup plan
Entrepreneurs know that all plans don't always succeed as intended. Train yourself thinking in 2 stages at once:
What will be your next step if everything runs smoothly;
How you'll handle the matter if the situation will change.
Remember that failure is an exaggerated designation. If something fails then it's a lesson from which you can take the most valuable directions, change strategy and continue to go ahead.

Be realistic
No matter how tempting is to get into your cherished idea with all your heart and soul while devoting all your time and money, don't lose pragmatism. This is mainly due to financial security. Create yourself a security airbag while saving up some money for your business needs and livelihoods. Not always a newly-launched business brings profit so for that reason its existence to a large extent depends on whether you as an entrepreneur will be able to plan your finances not only for maintaining your business at the start but also yourself.
Get inspiration from your peers
Just think for awhile on how many people have actually faced the same reflections, critical situations and moments of joy that you have. Read up on their life stories as well as don't be afraid to approach them and speak to them. The peers of an entrepreneur are other business people. We recommend finding a person who already owns what you want or whose practice most accurately reflects your business model. Try to schedule a meeting with him or invite him on LinkedIn – start the conversation virtually.
Remember that fear contains growth – overcome it and you have already taken a step towards achieving your goal. Begin your first steps together with Mozello!