How to choose a domain name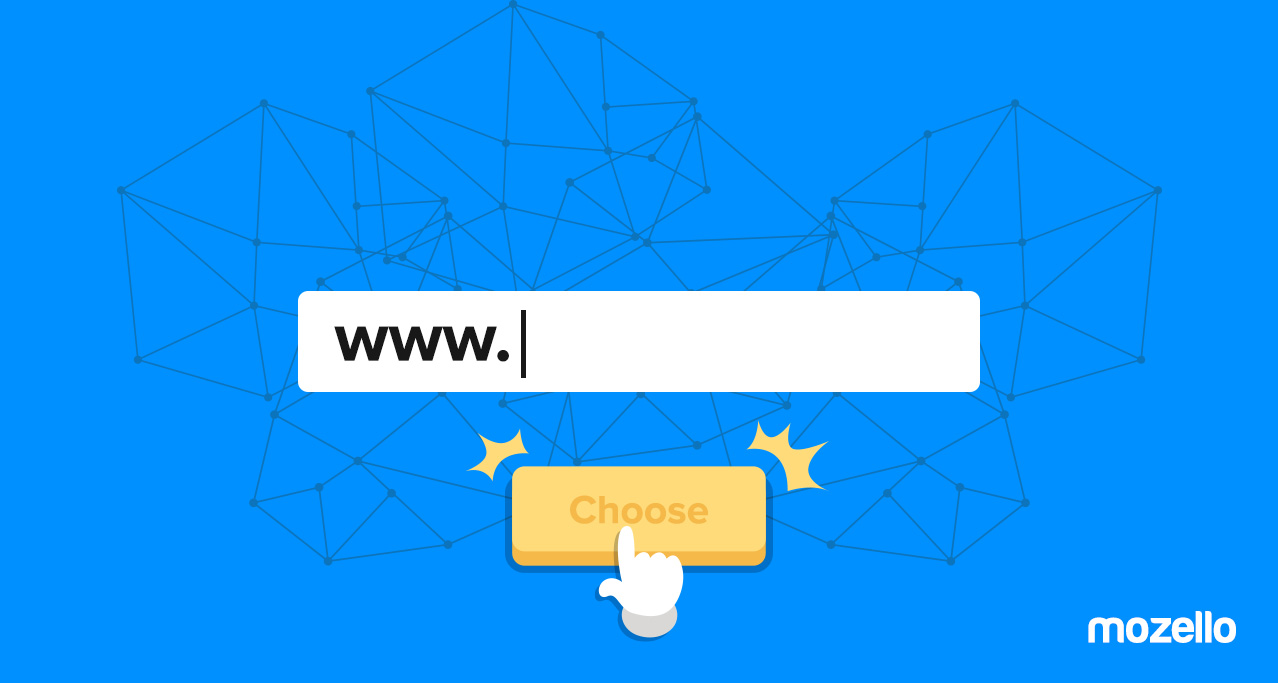 A domain name (read – website address) is one of the most important parts of a website but inappropriate domain names are more common than you might think. We've compiled a few tips on how to choose a domain name that works best for your website.
A well-chosen domain name is:
Related to the company name or website content,
Easy to remember,
Unambiguous and doesn't require additional explanation.
Domain names which are hard to pronounce or contain a dash are immediate no-nos. They cause confusion! Someone is always going to have to explain if a domain name includes a dash or two letters O. You want a website to be easy to find and remember, right?
The domain extension should reflect either the company's country of operation, line of business or client base. Ideally, you would use the country code top-level domain (e.g. .de) or .com. U.S. and Canadian companies historically have been using .com, German companies prefer .de if they operate mostly in domestic markets.
So, keep in mind that:
If most of your activities are carried out in the local market, a national domain extension such as .co.uk for United Kingdom will be friendlier to local users. It will also make your website easier to find on Google. Therefore, companies and organisations based in United Kingdom whose typical customer comes from UK should use the .co.uk extension.
International companies would be better off using .com, or .eu if operations are limited to the European Union. .net and .biz are possible alternatives but are generally less highly regarded and get confused with .com.
.org is the most suitable choice for international NGOs.
Of course, exceptions are possible. Nothing bad will happen if a Latvia-based company uses .net or launches international operations with a .lv domain. However, a well-chosen domain extension will make a company or organisation's website look more professional and may help achieve higher rankings on Google.
A domain name shouldn't be too long
The shorter a domain name, the easier it is to write and remember, and the less chance of error. Of course, longer domain names can be memorable too, for example, GrandmasPancakes.com. Even so, shorter domain names are a better choice overall.
A domain name should sound good and capture the essence of the website
The perfect domain name matches the brand name or reflects the content of the website. A domain name should have meaning otherwise it will come across as unprofessional. Blogs could be considered an exception to this rule. A bit of creativity does them no harm.
The best and most desirable domain names are often already taken so the process of choosing a domain can be tricky and time-consuming. Keep that in mind! At the end of the day, a domain name is one of the most important parts of a website.
Found this post useful? Also if there is someone you know who would benefit from this blog post, please share it with them.