How to get traffic to your website: Introduction to online marketing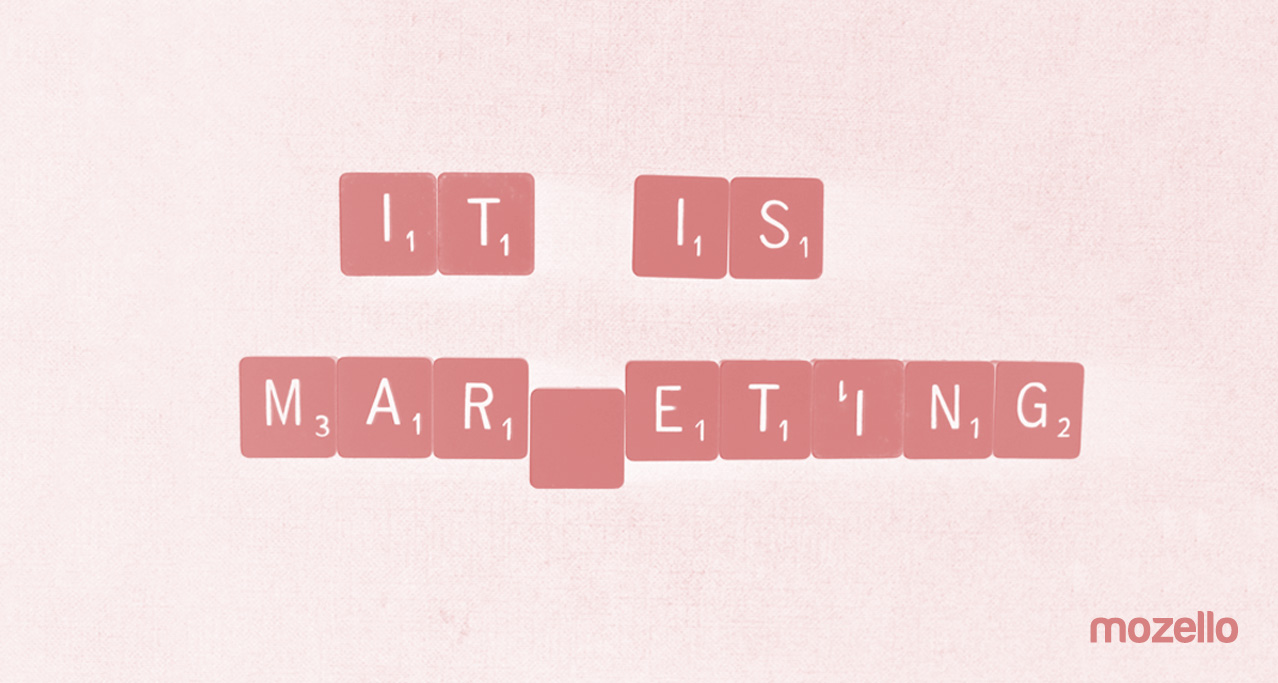 Your website is up and running. Congratulations! However, it has no use until people start visiting it. For your online efforts to work, you need to learn how to get traffic to your website. Website advertising or internet marketing is actually a lot more complicated than creating a website, but fear not, for it is no rocket science either.
Online marketing effort is what usually determines whether a page will receive thousands of visitors or whether it will remain an undiscovered island.
So what can you do to drive traffic to your website?
A very brief introduction to online marketing
Even a book couldn't cover the entire topic of internet marketing, let alone a single article. However, you can learn 80% of the core principles within 20% of the overall amount of time you'll need. So, we'll start with those.
Options for marketing
These are the main options in brief:
Search engines (read - Google)
Paid search (again, read - Google)
Directories and ads
Social networks
A blogging strategy or content marketing
Other options
We'll briefly touch upon all of these.
How to appear in search engines
This is a whole science. Hundreds of books already exist on the subject and many more could be written. I'll try to reduce all the theory to a few paragraphs.
For a website to appear in search engines, it's enough to post a link to your website on other, known websites which are already included in search results. The search engine will find your website via the links and include it too. You can also tell the search engine that you want it to add your website by completing a brief form. Search engines will add your website within a few days' or weeks' time. The only problem is - your website will appear in the middle or at the end of the results page.
You need to invest a lot of effort to appear at the top of the search results. A lot of effort means something along the lines of:
Original and useful content
A page needs to contain original content. The more useful and relevant the content for visitors, the more appealing your website to search engines. A dull company website can always be enhanced with articles, studies and advice on relevant subjects. That can have a positive effect.

Keywords in content
Content needs to include the keywords you're interested in. Primary keywords should appear in headings and close to the start of the copy, and should be placed organically within the copy. You should never artificially stuff the copy with keywords! That can result in being penalized and getting your website banned from search engines. Google is advanced enough to realize when someone's trying to manipulate with content.

Links from other popular websites
A website must have links pointing to it from other popular websites with quality content. Google sees links to your website from other websites as "votes" in your website's favor. So, the more votes, the more important your website seems to Google. But beware! If Google notices that the links leading to your website are placed on bad, low quality or unpopular websites, it can penalize you. Google is clever enough to see when someone is trying to build up an unnatural collection of links using dodgy and "spammy" methods. As strange as it may seem, your website first needs to become popular. Only then will it achieve high rankings in the search results page.
How to get the necessary links
Place ads with a link to your website;
Register your company and website in the most popular directories;
Be active on social media;
Regularly write interesting publications and share them on social media;
Request your partners and friends to post a link to your website on their sites;
Offer your blog posts to be published on other blogs;
Other creative ways.
Paid search advertising
If Google doesn't include you just like that (which is often the case for new websites), you can pay Google to feature you at the top of the search results page for the keywords you're interested in.

It goes something like this:
You choose keywords
You choose how much you're willing to pay per visitor who enters your website
You choose your ad copy
Google features your ad for certain keywords, you receive visitors and pay per click.
How much does it cost? Costs depend on the keywords and competition. The bigger the competition, the more you have to pay. The less you're willing to pay, the lower you'll appear in the search results and the fewer visitors will click on your ad. For example, prices in less competitive countries vary from 5 cents to one dollar. Elsewhere, this can go up to 5 dollars.
You can learn more on the Google AdWords page. Note that creating a really good and successful campaign requires certain skill and effort. You might be better off working with an internet marketing agency.
Why is it worth considering this type of advertising?
It's a relatively quick and easy way to reach the top of the search results page.
You can target your most important keywords
You can target any country and language which allows for launching export operations
It's suited to new businesses which don't have a lot of information about them online
Directories and ads
These resources can seem inefficient, however, in the context of search engines and Google's algorithm, posting a link in popular directories and classifieds sites can have a positive effect. Occasionally, users come across these resources too. Sometimes, submissions to such directories are rather expensive. However, if you can afford it, they might be worth using.
Consider also country-specific, industry-specific or local directories. For example, if you are a graphic designer, you may consider creating a profile on DevianArt which is the world's biggest online community for graphic artists.
Social networks
Being active on social media can enhance a business's reputation in the social environment, as well as increase the number of website visitors. Poorly or irregularly updated social profiles can actually damage a business's reputation.
Facebook and LinkedIn offers special business profiles (pages) so that businesses can present themselves and communicate with their audience. Twitter also has a business page option, kind-of. It has some extra marketing features but the looks are the same as any other Twitter account. It's also worth mentioning that if you don't understand how social networks work, it'll take a lot of time to figure it all out. However, only those who try can achieve results.
For a business to become popular via social media, follow these steps:
Create a business profile and enter as much detailed information as possible, including a link to the company website, and relevant photos or illustrations.
Be proactive in attracting followers. You can do it by regularly posting interesting content which people want to like and share, as well as by running paid campaigns, organizing prize drawers and special deals, and involving your friends. Without followers, a business profile loses meaning. Mechanically acquiring or buying followers is not a solution since it's all about quality rather than quantity.
Post regularly - new and interesting posts every week and quick responses to questions and comments from your followers. Only active social marketing is worth it. A "dead" profile or a profile that hasn't been updated for half a year is a sign that the business is unsuccessful or amateurish. If you're unable to post at least once a week, it's not worth investing in social marketing.
Paid campaigns. Unfortunately, even if you have 10000 followers, without boosting, only 10 to 20 people will see your posts. Facebook has developed their network to make businesses have to pay for their posts to appear at the top of news feeds.
Use this formula: interesting content that users want to share + paid campaign.
If you don't want to or can't spend time on these things, it's worth paying someone to do it. However, note that this will cost at least a few hundred a month.
A blogging strategy or content marketing
There's a company called Groove. They created a new product aimed at small businesses and decided that their advertising strategy would be writing interesting online posts about entrepreneurship and their experiences.
The blog is called "How we went from 0 to 100 000 dollars in a month", and they post an article or advice every week. They succeeded in attracting thousands of visitors within a very short space of time and many of those small scale entrepreneurs went on to become their clients. It took a year for them to reach their goal.
With that I want to say that regularly posting and sharing articles and advice related to your business can be a good way to attract potential customers.
For example, a furniture salesman might find that regularly posting content about interior design trends, advice on how to create a home and choose furniture can be a great way to attract potential clients.
Of course, this requires a lot of work. The winners are the ones who try! Your chances aren't slim, by the way.
Conclusion
Of course, what I wrote about above is not the be-all and end-all. There are many more ways and strategies. To conclude, the essence could read along the lines of:
Try as many different options as you can and choose the ones that achieve the best results. The more you do, the bigger the effect. Only those who take part can win.