Introduction to paid search engine advertising, PPC and AdWords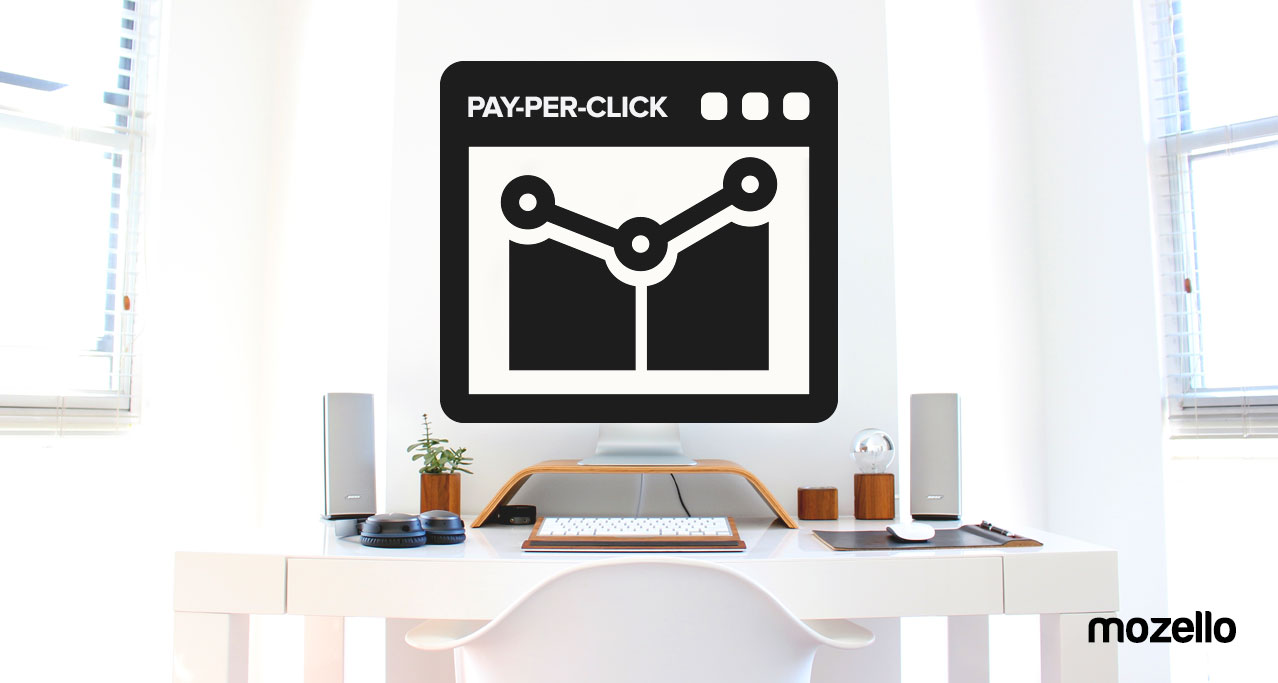 Paid search engine advertising (also known as pay-per-click or PPC) is an internet marketing technique by which, in exchange for money, your website is given precedence over others in search results. You have to pay every time somebody clicks on your website, so you pay only for actual visitors. This opportunity is offered by Google and called Google AdWords. Similar programs are offered by other other search engines - Bing and Yandex.
Basically, if Google doesn't simply include you in its results, you can pay to appear at the top of the search results for your targeted keywords. Depending on your type of business and quality of the ad, this can be very fruitful but can also be a complete waste of money.
So, what and how?
Why consider this type of advertising?
It's a relatively quick and easy way to get to the top of the results page;
You only pay per genuine visitor, everything is accounted for and visible in the system;
You can start with a small budget, even just 5 euro;
You can and should target the most relevant keywords;

You can target any country and language which allows for launching export operations;
It's suited to new companies whose websites can't be found by using the relevant keywords in search;
It's relatively easy to start to use.
How does it work?
Choose keywords;
Choose how much you're willing to pay per visitor;
Choose how much you're willing to pay per day for this type of ad;
Choose your ad copy;
Your ads show up on Google when people search for the keywords, you gain visitors and pay for each one;

How much does it cost?
Prices depend on the keyword and competition. The bigger the competition, the more you pay. The less you're willing to pay, the lower you'll appear in search results and the fewer visitors will click your ad. For example, in Latvia, prices vary from 5 cents to a dollar. Elsewhere, this can go up to 5 dollars.
How to run a successful ad campaign
The easiest way is to get yourself thoroughly acquainted with Google AdWords documentation. Further on, I'll only briefly outline the main things to consider.
How to choose keywords
The system will ask you to enter keywords. Consider the following:
Choose only those keywords which your clients might search for.
Keywords need to be relevant to the content of the website, those are the rules. Search engines are only interested in showing relevant ads to their users.
Keywords need to be specific enough. A garden furniture salesman, for example, should opt for "garden furniture" not just "furniture" otherwise you'll end up wasting money paying for people who might be searching for things like bedroom furniture".
Use double quotation marks for your keywords otherwise Google will show your ad for each individual word and you'll have to pay for irrelevant visitors. For example, without the quotation marks garden furniture will appear for both garden gnome and kitchen furniture.
Try to enter all possible versions of the keywords, for example, "garden furniture", "furniture for gardens", "outdoor furniture", "garden benches" etc. Don't be afraid of the amount even if it reaches 100, as long as they're relevant. Add all cases and similar versions too.
If necessary, enter negative keywords - the words you don't want your ad to be associated with. For example, you may build only wooden furniture in which case you could enter "soft" and "plastic" as negative keywords. The system lets you do that in the campaign settings.
What rate and budget to choose
The budget thing is simple. It's best to start with small amounts, like 2-5 euro or dollars a day, and see how it all goes. If you're satisfied with the results, you can increase the budget.
The rate per visitor differs according to the keyword and competition. The system usually tries to determine an average rate. The higher the rate, the higher up in the search results your ad will be and the more visitors you'll receive.
Enter an amount that you think you can afford to pay per visitor. Since you don't know much in the beginning, there is room to experiment. Know that the minimum is 5 cents and you may have to pay a lot more for keywords with a lot of competition. Start with a smaller figure and increase the rate every few days until you find your "comfort zone".
The lower the rate, the fewer visitors you'll receive but costs will be lower too. If you want to be on top and make a quick buck, your costs will be higher so your offer really needs to be good enough for the ads to ensure return on investment.
How to create an ad
Again, you could write a whole book on the topic but the short version is:
Check out your competitors' PPC ads, analyze the situation and seek inspiration;
Try to highlight your company's key advantage - smarter, cheaper, faster or similar;
You should aim to include a call-to-action such as "enter", "try today", "check it out now" etc. Experts say calls-to-action work on the subconsciousness and enhance efficiency;
Experiment. Create and publish at least 5 different ads, run them for a while and, finally, choose the one with the best results – the biggest click/impression ratio;
Show the correct website address otherwise you'll have wasted your money as visitors are directed to the wrong website;
Don't make spelling mistakes or you'll risk damaging your company's reputation.
How to determine results
Determining results isn't straightforward. On the one hand, you can determine quite an accurate number of acquired visitors and amount of money spent.
On the other hand, it's difficult to figure out how many of the acquired visitors have become clients. Google offers internet stores a (somewhat inaccurate) tracking system by which you can align visitors and buyers, however, other types of businesses simply have to rely on deduction and customer surveys. The free-of-charge Google Analytics can be a great help in illustrating how many users arrived through paid ads and what they did on your website.
The cons
And so we've come to listing the cons of paid search advertising: 

Hard to know if the ads bear any fruits
In industries with tough competition, costs are usually high and results - low
Ads only work on people looking for something specific
Due to its many options, the system is very complicated for everyday users. Using it to its full potential requires time and experience
Ad prices are always on the rise and Google itself encourages it, which in turn encourages competition among advertisers who raise their rates to overtake others.
Further steps
You can learn more about Google's AdWords on the AdWords page.
Creating a really good and successful campaign requires certain skill and effort. If you don't have the time to learn the system, it can be a good idea to work with a specialized, professional internet marketing agency.
Found this post useful? Also there maybe someone you know who could benefit from this, so feel free to share it with them.