Moving your business online part 1: planning out your website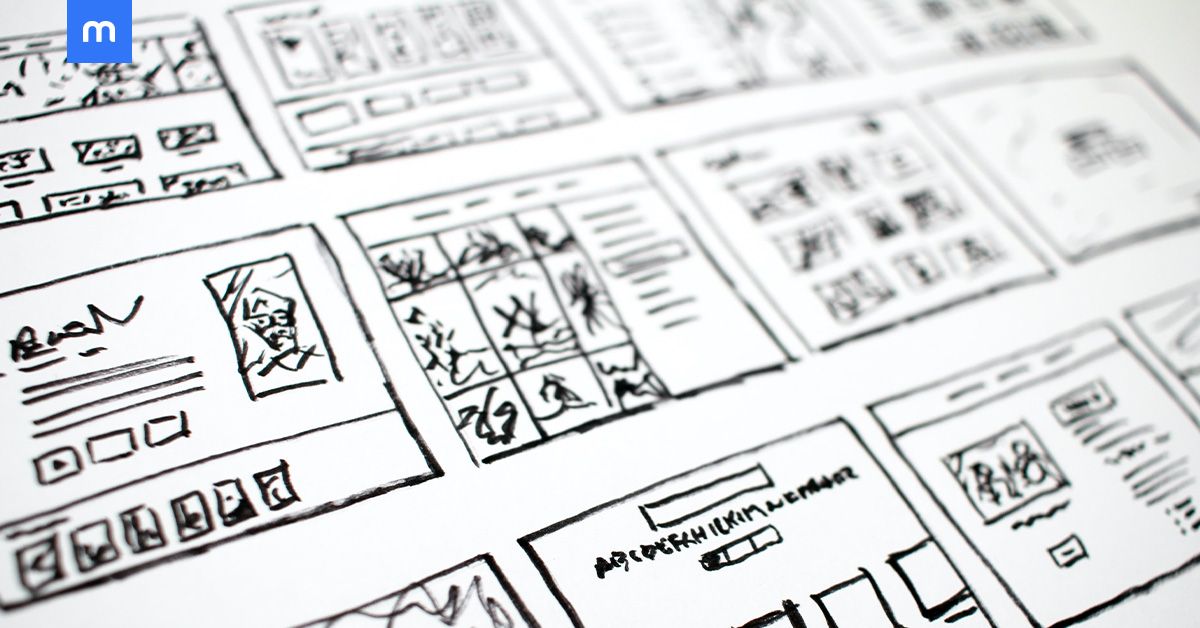 It's been a hell of a year for small businesses, and if one thing is clear, it's that having an online business presence – and a place to sell your products – is a matter of life or death.
While online sales (aka ecommerce) have been steadily growing, the start of the pandemic kicked its growth into high gear, jumping from 12% to 16% of all purchases made in the US. While the rate dropped a bit by the end of 2020, it remains significantly higher than the mean pre-pandemic rate.
Online sales are here to stay.
The message is clear – businesses need a digital storefront to stay competitive in this new reality.
So where do you begin?
We've put together a series of articles taking you through the process of moving your business online. The step-by-step articles will guide you through the most important aspects of establishing a successful digital presence that will set you up for long-term success.
This first article will guide you through the process of planning out your website, a meaningful first step that's too often overlooked. By understanding what you need and laying out the building blocks of your site, you'll be able to reach your goals faster and with fewer hiccups, and generally be more satisfied with the end result.
So what are you waiting for?
Let's dig in!
What is a business website and why do you need one?
Your website is the face of your business in the digital environment, as well as your own piece of "digital real estate" that you can manage as you please. It's a critical part of your sales toolset, especially when in-person sales aren't a possibility.
The benefits of business websites are immeasurable – not only does it make you discoverable (you can't search for something that doesn't exist), but it also lets you define what your interaction with your potential buyer will be. That can include; directing visitors towards an online purchase, telling them your brand story, providing them with information you want them to know (like a specific sale you have going), and more.
One of the biggest benefits of bringing an established business online is that it makes you location-agnostic. Putting your store up online opens up your brand to the whole world, rather than being confined to a physical retail location. People can buy your products or services without taking a trip to your store, and you get to tap into a whole new demographic, which can be a major step towards growth.
For your established clientele, your online storefront will give your biggest fans a way to continue to support you, even though your physical store might be closed due to pandemic restrictions.
All in all, the benefits of establishing a webpage for your business are innumerable, and you only stand to gain. Especially when it's so easy to create a website with tools like Mozello available.
We'll go over the first steps toward creating an effortless and effective business website.
Step 1: Define the goals and requirements for your website
The first step to building your business website will be to define what you need it to do for you. That way when you get to the building stage of your website creation process, you'll know exactly what to do.
NB! The biggest mistake we see new website creators make is jumping into the website design process without knowing going through this first step.
There are different kinds of formats and functions your website could have. Here are a few ideas to get you started:
Informative website – a website whose main goal is to inform visitors about your business and services offered
Ecommerce storefront – a website where your visitors can make a purchase directly from your site
One-page business card – a one-page website, usually on the shorter side, with the basic information about you or your business
For the best idea of what you need your website to do, first understand what the site's purpose is. And based on that purpose, list all of the elements that you need to support that goal.
If it's purpose is to sell products, list everything that can help you accomplish that goal. That could mean having a product page, having a Shipping and Returns page, high-quality images of your products, an image block of your product in action, an FAQ site, a blog section to nurture your visitors, and more.
If the purpose is to have the visitor contact you about hiring you for your services, list which elements can help you achieve that. Such as testimonials, service descriptions, your qualifications, a "contacts" page, and more.
Pro tip: Take a look at competitors' pages or other websites to get inspired. Write down the things that you think work well, and maybe see what you would do differently.
When you have a full list of the elements of a website you want to see, you're ready to move on to the next step!
Step 2: Craft a structure for your business website
When you have a list of all of the elements you want in your website, you're ready to start making some sense out of them.
Take a look at the elements, and start dividing them into sections that make sense.
You'll definitely have a main page. Ask yourself – which elements will go under that page? List them.
Take a look at some of the other elements – are there any that work well together? For example, shipping information can go well with returns information. If you have a complex product, you might want to create a "how it works" section to include both descriptions and graphics. If you have an ecommerce functionality, your product pages could benefit from sizing charts and shipping deadlines.
Lay out a simple visualization. You can draw it on a piece of paper, or use tools like Canva or Miro. Really any flowchart will do.
By drawing out your structure, you'll be able to see umbrella categories emerge – like product categories (such as women's or men's apparel), or a portfolio or blog section that has multiple posts beneath it.
By having a clear idea of which sections you'll need, you can already start thinking about what assets you'll need for each page – which kinds of images or texts you'll need. And that leads us into the next section – defining and discovering your main keywords!
Step 3: Define the main keywords connected to your business
When creating an online store, one thing that can't be ignored is SEO, or Search Engine Optimization. This essentially entails doing what you can to tell search engines (like Google) what your website's all about, so that when people are looking for what you're offering, Google knows to recommend you.
One important aspect of SEO is using the right keywords, and putting them in the right place on your website.
And how do you do that, you ask?
Well, we have an entire article on SEO basics, but the short answer is – choose the main keywords that describe your business, and use them in the headings and sections that they correspond to.
If you are a florist in New York, use the term "New York Florist". If you have a clothing line for tall women, add "Tall" to your product page titles, like "Tall dresses".
Keywords should be added in places like:
Meta descriptions
Page URLs
Headlines
Subheadings
Descriptions
Take a look at our beginner guide to SEO for more, and keep the principles in mind when crafting your website text. This will increase your website's discoverability and will help you grow.
Step 4: Choose a domain name
Now that you know what your website's function, purpose, and keywords are, it's time to choose a domain name! A domain name is the address of your website – in our case, our domain name is Mozello.com.
Your domain name choice is important, since this will not likely change much. Once you've chosen a domain name, your website and brand will be tied to it. So here a few recommendations on choosing a domain:
It has to be available – domains have to be unique, so you have to choose a domain that hasn't already been taken.

Ideally it's tied to your main keywords – your domain should be tied to your business. Typically, it will be the name of your business (like Mozello.com), or a description of your services (like newyorkflorist.com).

It's easy for your customers to remember – keep your domain easy to remember so that your customers can find your site again. That can mean keeping it short and descriptive.
On Mozello, every new website will be given a free address that ends with .mozello.com, and Mozello Premium users get a free custom domain without the Mozello suffix. If you already have a custom domain registered elsewhere, you can use that on your Mozello store as well.
Planning done – next up: building!
This is arguably the hardest part, and you've done it! You won't regret taking the time to plan out your website, and you'll see why in our next article. That's because our next piece in this series will be building the website itself!
So stay tuned for the next piece, where we'll be diving into the fun process of building your business website.