The biggest Mozello feature update yet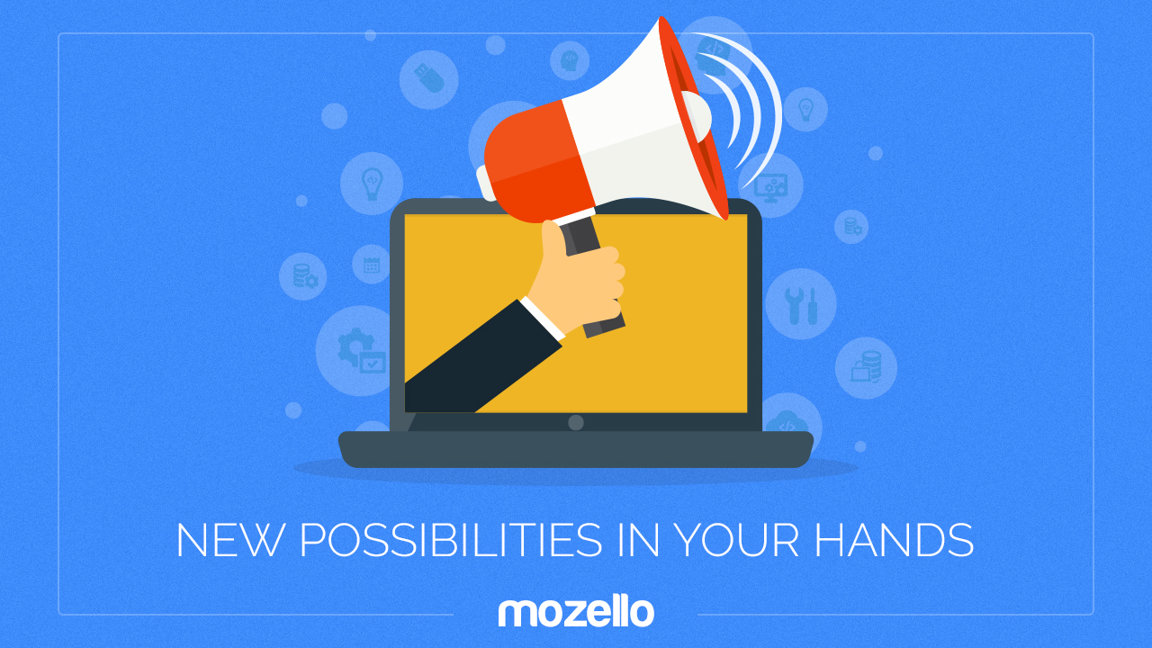 Some time ago we had a survey to find out new features our users want most. We want to say thank you to all of you who took time to give us inspiration, valuable insight and ideas.
We went straight to work and improved Mozello so that you can make your website, online store or blog better and more personalized.
Today we are glad to announce that Mozello has gained the biggest feature update since Mozello itself. Here are some details about the new stuff we have lately brought to Mozello Website Builder.
Most notable features
1. Website layout editor
This is the most notable improvement we have ever made. Website layout editor gives you endless possibilities when it comes to creating your beautiful website. Before this you had an option to pick one of our few pre-configured layouts within the selected template. However, now you can edit them just the way you like. Need to add some new content blocks, move them up or down, remove something? Yes! Now you can. Once you log in to your Mozello account you'll see a menu in the right bottom corner that looks like this:

"Change Layout" gives you the option to choose ready made design layouts, but the "Edit Layout" button activates the new feature for adjusting your layout to your liking. Add new content blocks, move them around, delete them, put in a gallery, a contact form. See examples below.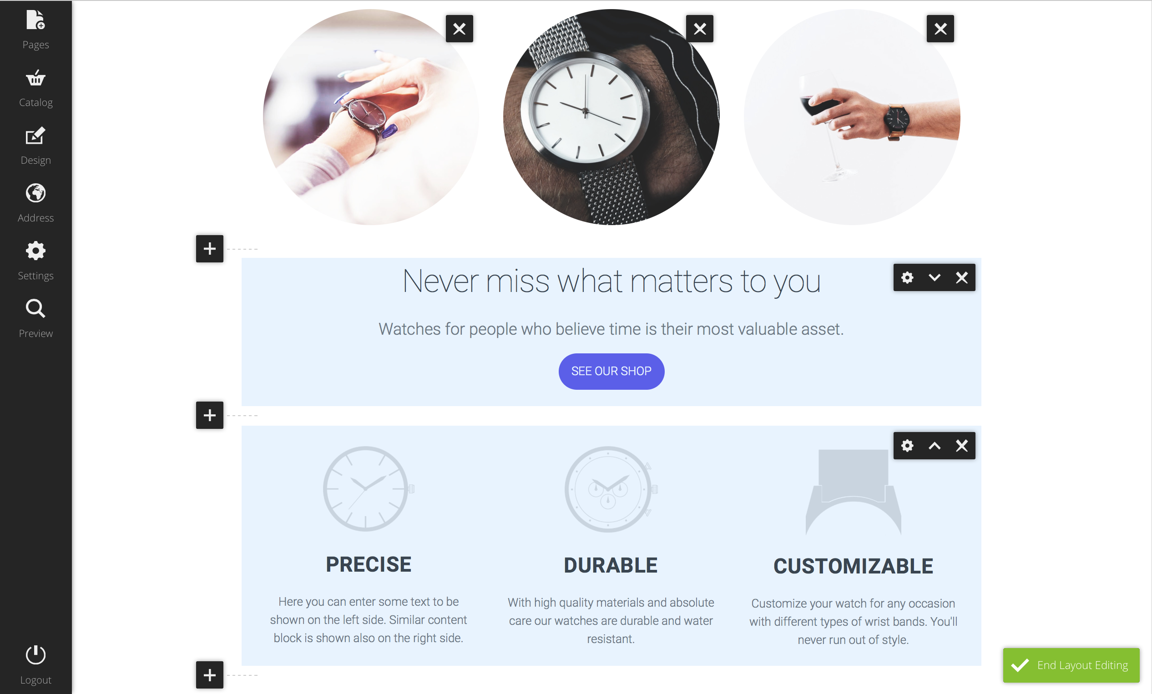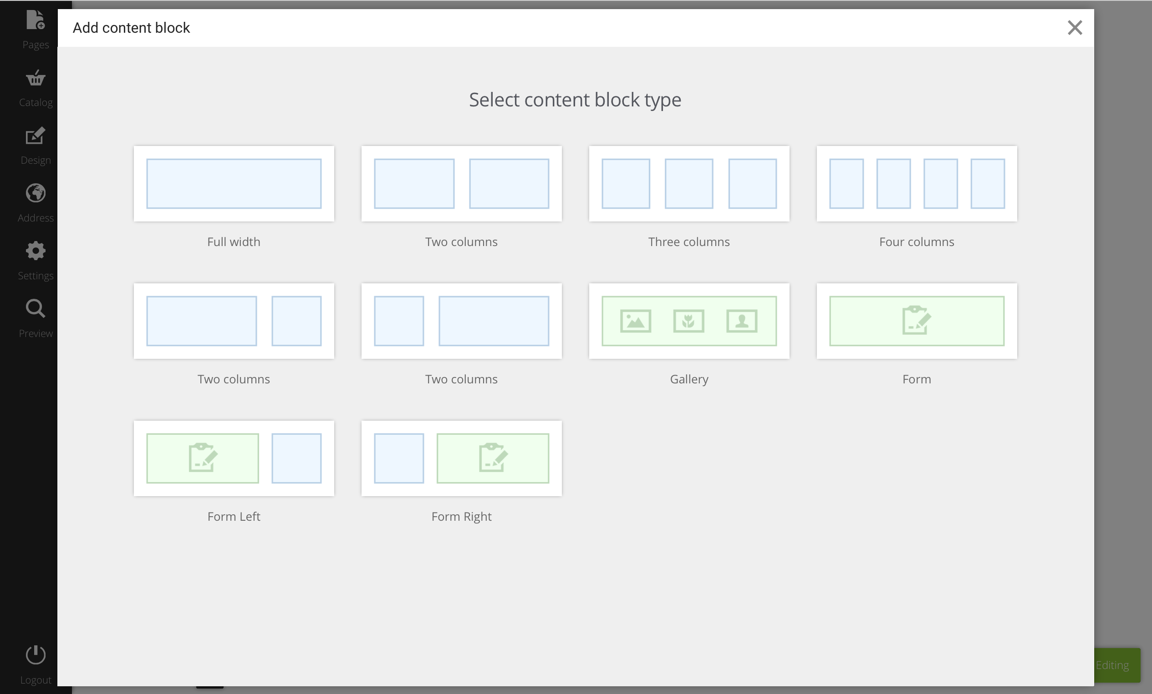 2. Option to add online payments
We have eliminated the hustle it takes to sell online. From now you can simply add online payments to your store so your customers can easily pay for your products online.  If you are interested in adding online payments to your store, contact us and we will help you through the process.
3. Font combinations
Gone are the days that you had to stick with the font we assigned for each design. Now you have various designer-made font combinations that will help you make a nice touch to your website. They are located on your left sidebar under "Design" option. This is how you change fonts for your website: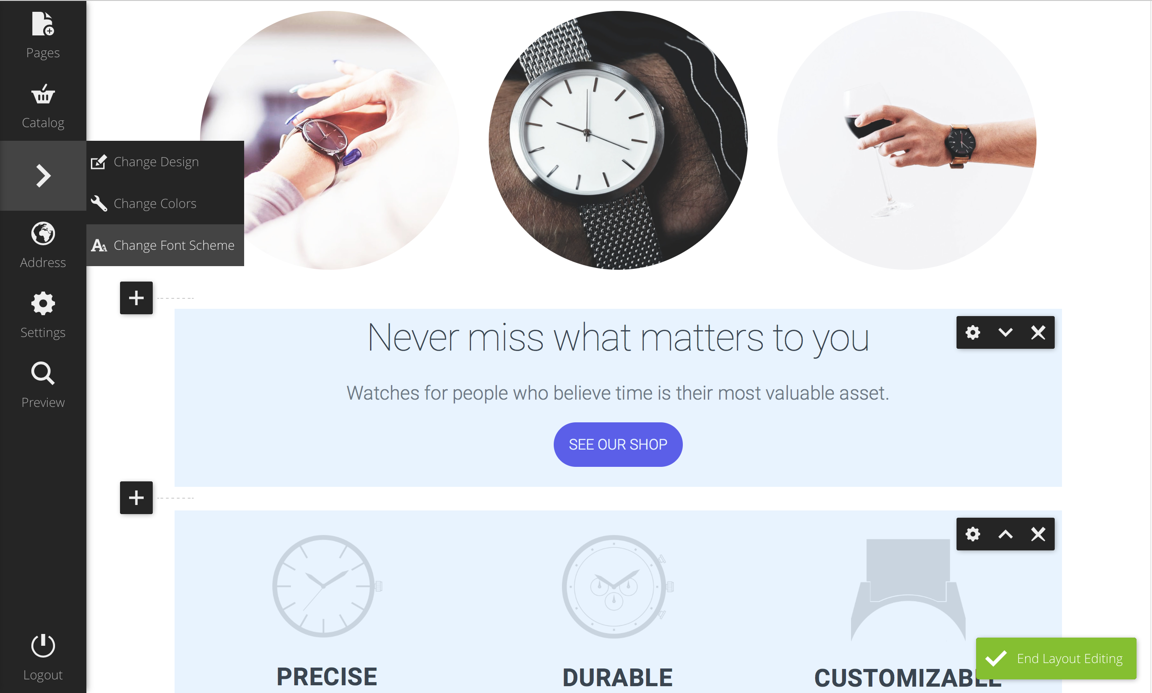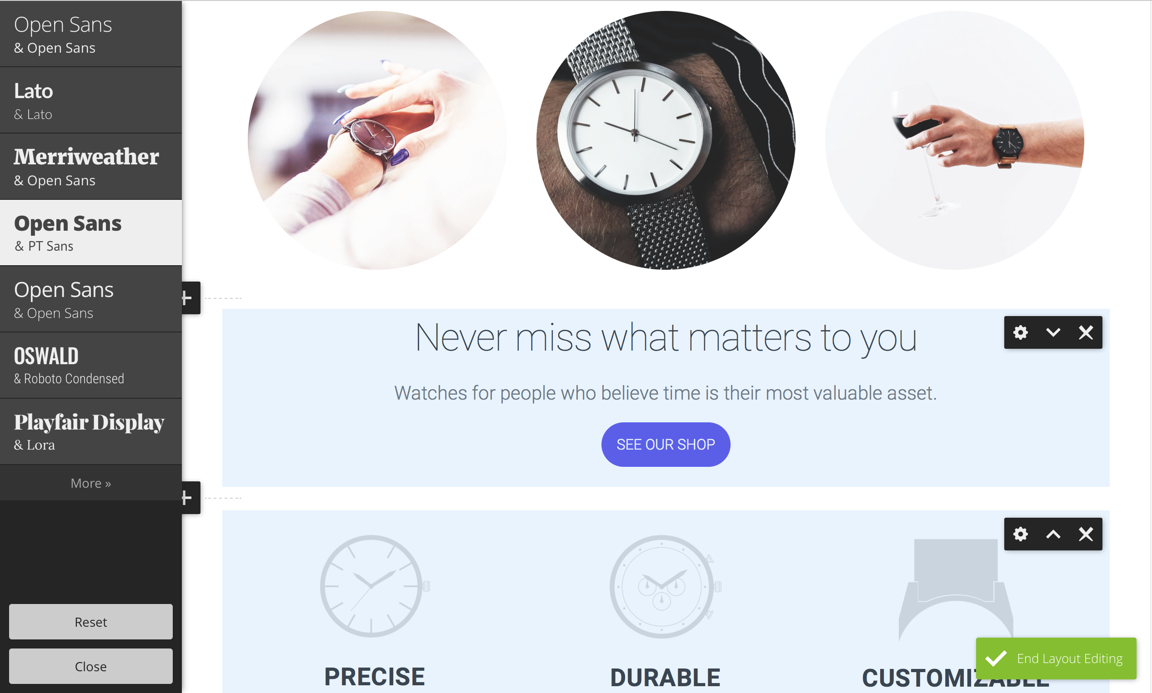 Other notable features
Ability to organize your products within "All products" category
Option to add social network icons for products in your online store
E-mail reply option added to incoming orders so you can easily reply to your customers
Improved view and functionality for photo galleries, better functionality on mobile devices
It's important to say that this is not the end. This is just a new beginning. We are still working and will be working on new features to improve Mozello Website Builder for you. If you have any ideas or thoughts that you think would improve experience for you or others please let us know in comments below.
In addition to everything, if you want to be on top of all the announcements and consume content that is relevant then we would love to see you with us in our social networks.
That's it for now, have an awesome day!