Six things that make a great customer experience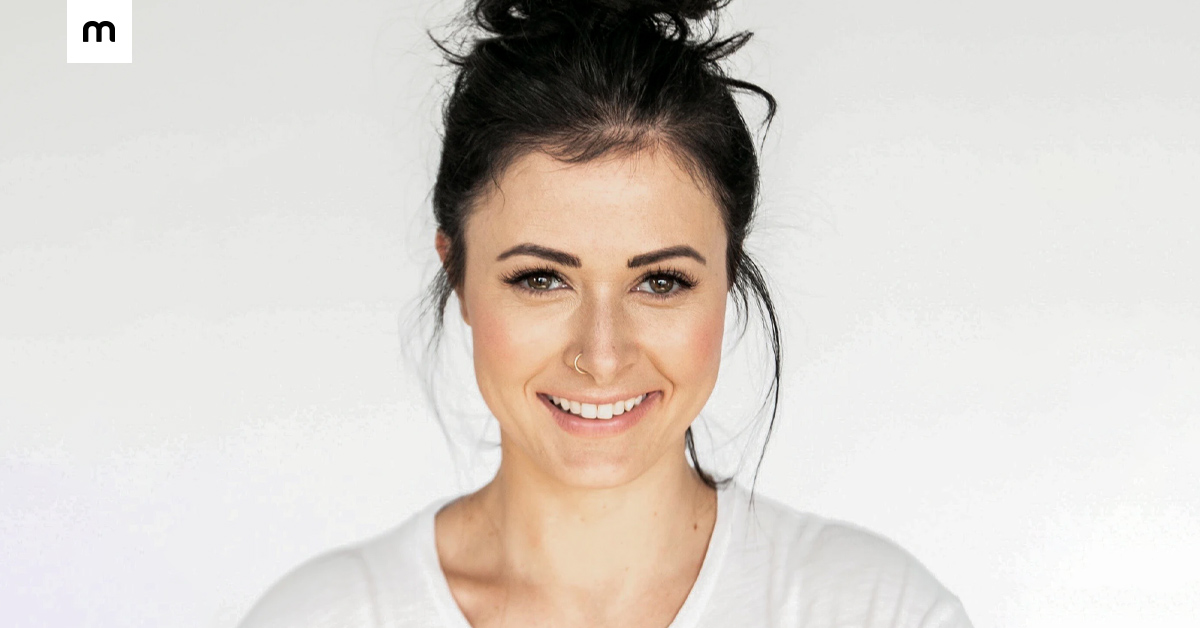 "Using the latest technology solutions for your e-commerce store matters most" is a common misconception within the online store owner community. Of course, technology plays a crucial part in providing a pleasant customer journey. But when it comes to making your customers happy and satisfied, chasing the latest features or plugins for your e-store isn't as important as you might think.
How do you ensure that your e-commerce business provides a flawless customer journey? And what are the essentials of a great customer experience? Read on to learn valuable tips from Mozello's CEO, Karlis Blumentals.
Ground rules to follow
Whether you've just started in e-commerce or have been there for years, some challenges stay the same. One of them is wondering if your e-commerce store needs new technical features to align with the latest trends.
The reality is that most customers don't care if your e-store functions via WordPress, Shopify, or Mozello. What they care about is their experience.
Mozello's CEO, Karlis, explains that many e-commerce stores forget business success is based on the quality of such aspects as product presentation, fast and convenient delivery, easy-to-access information, and more:
"Excellent customer journey should be your main focus at all times. I've seen e-commerce businesses invest large amounts of money to create stylish-looking stores that offer cool features. But that only increases your website traffic – obtaining loyal customers requires more than just a cool website."
Thus, here are six ground rules to follow to make a great customer experience:
1. Provide first-rate product presentation
Buying something online, especially if it's a new product, is a bit of a chocolate box – you're not sure what you're getting. From the seller's perspective, it's essential to provide an excellent product presentation to make the customer feel confident that they know what they're buying.
"Ask yourself – can your customer feel and experience the product from the visuals and information you provide on your e-store? Digital representation is tricky, but it's not impossible," says Karlis.
How to achieve a great product presentation?
Provide high-quality photos showing the product from different angles
If applicable, use a video preview of the product, especially if you're selling clothing, footwear, accessories
Give a detailed description of the product – don't hold back details and parameters. It's your gateway to gaining customers' trust
Reviews, reviewing, reviewed. Being able to explore others' experiences with the product can make or break the deal
What is essential – keep it real. Beautiful photos are great, but they also need to be realistic. Otherwise, you'll be one of those stores that can't keep up with promises, and product returns will skyrocket.
2. Don't make your customers dig deep for answers
"Can you answer every frequently asked question in a single click? That's my go-to question to ask somebody doubting if their online store conveniently displays all the necessary information," says Karlis.
No one likes to dig deep for answers unless they're conducting research. Shopping in an online store shouldn't be like doing research but instead reading an abstract, which lists everything one needs to know about the topic.
Information accessibility is crucial for first-time customers. They will likely have many questions as they're new to your store. And if you fail to deliver precise answers that are easy to find, they'll be moving on to your competitor's store.
Karlis advises listing the most common FAQs a new customer has and evaluating how accessible the answers are. Pay special attention to covering shipping costs, delivery methods, payment options, returns, and refunds.
3. Deliver quality in delivery
If you've ever experienced a situation where you keep missing the delivery person bringing your package, you know the frustration. While door-to-door deliveries are nice, they can be tricky to customers who, for example, work in shifts or live alone. Instead, they may love the option of using pick-up points.
The bottom line, according to Karlis – providing different delivery options is a must. Yes, it may require more work on your end. But not offering a delivery option X will likely draw the portion of customers who prefer the X delivery away from your store — simple logic.
Regarding delivery trends, Karlis mentions one that has been in the limelight for some time now, especially in the Baltic region – parcel machines. Such a delivery method is very convenient both for the customer and the seller, plus it's also easy to organize returns.
Another essential thing about deliveries is their expenses. It's absurd if delivery costs nearly as much or even more than a product. Needless to say, it's a fast track to losing clients. Of course, shipping overseas will always be pricy, but in that case, you may need to reevaluate your target audience. Grow a loyal customer base where you can ship goods for reasonable prices first.
Last but not least on the delivery topic – free returns. It has become increasingly popular to offer customers free returns, and people are getting used to it. If you still frown upon this approach, you may want to reconsider your position. Statistics say that around 30% of goods bought online are returned, about 49% of online retailers offer free return shipping, and 92% of customers will buy something again due to easy returns.
"Easy and free returns are crucial for new customers. It helps you attract newcomers and keep them for the long haul," Karlis comments.
4. Make sure paying you is easy
Here's a story we've all experienced in real life – you discover a lovely new café, and after you've studied their menu and picked yourself a treat, it turns out they accept cash only, which you don't have. The nearest ATM isn't that close, so you decide to find another place that accepts card payments instead.
"As an e-commerce store, you wouldn't want to be the one customers leave because you don't offer convenient payment options, right?" Karlis says and adds that the equivalent of cash-only payments in an online store is accepting payments only via manual bank transfers. This option often significantly slows down the payment process, which, in turn, delays the arrival of the product.
Customers will always choose an online store that offers them options in everything, including payments. Flexibility is much appreciated, so it's in your best interest to provide as many payment methods as possible. Start with the most commonly used ones, such as debit and credit cards, PayPal, Apple Pay, Google Pay, etc.
But don't ditch manual bank transfers – this method can be helpful if you have some business clients, plus some customers simply prefer this option.
5. Process fast, respond fast, be fast
Customers don't like waiting. Unless it's a once-in-a-lifetime sales campaign and they're chasing deals, clients will choose the seller who processes orders fast.
How can you ensure the needed speed for your online store? Karlis says that a combination of automated order processing, convenient payment methods, and speedy delivery does the magic.
Additionally, businesses shouldn't forget about quick customer support responses: "Many Mozello clients praise online chats – a customer can easily drop a message and receive a response within a few minutes. The speedy response serves as an indicator for the speed of other processes in the online store and facilitates purchasing."
6. Keep your promises
Finally, don't make promises you won't be able to keep. It's a simple rule that helps avoid customer frustration. However, many e-commerce businesses set unrealistic expectations to sound better than their competitors. While it's understandable, the result of unkept promises serves no one.
A typical situation of setting unrealistic expectations is related to delivery time. The promised 3-5 days turn into two weeks, and the customer is angry. Of course, force majeure happens, but delayed shipping shouldn't be your store's signature mark.
"It's not that big of a deal if you can only promise delivery within, for example, two weeks. Especially if you're shipping overseas. But it's important to inform your customer about the real delivery time from the beginning – before they even make the purchase. That way, you'll save yourself many bad reviews, and customers won't feel frustrated as they'll know what to expect," Karlis explains.
More often, unkept promises are related to product presentation. Whether it's a visual filter that completely changes the color of an item or faulty described sizes and product dimensions – those are things you can easily avoid by keeping it real. "It's you who can make or break the success of your e-commerce business," Karlis reminds.
Final remarks
Online businesses often spend too much time and effort following the latest website feature trends. However, it means nothing if the main components of a great customer experience aren't implemented.
"If I'm asked what's the secret approach of selling more online, I always say that the success is found in the very basics. Start with improving the six things listed in this article, and only then can you move on to adding some cool new features for your online store. Many e-commerce businesses are successful because they deliver amazing customer experience and not because their online store has all the latest website technology solutions – often they have no extra features at all," shares Karlis.
Customer experience is what matters most. And great experience can be achieved through simple website building solutions, such as Mozello. A simply-built online store that puts customer experience first will always outweigh spending a ton of money to design, build and maintain a stylish e-commerce website that doesn't fulfill the basic needs of your clients.