The complete step-by-step guide to setting up Instagram Shopping with your online store (and why you actually need it)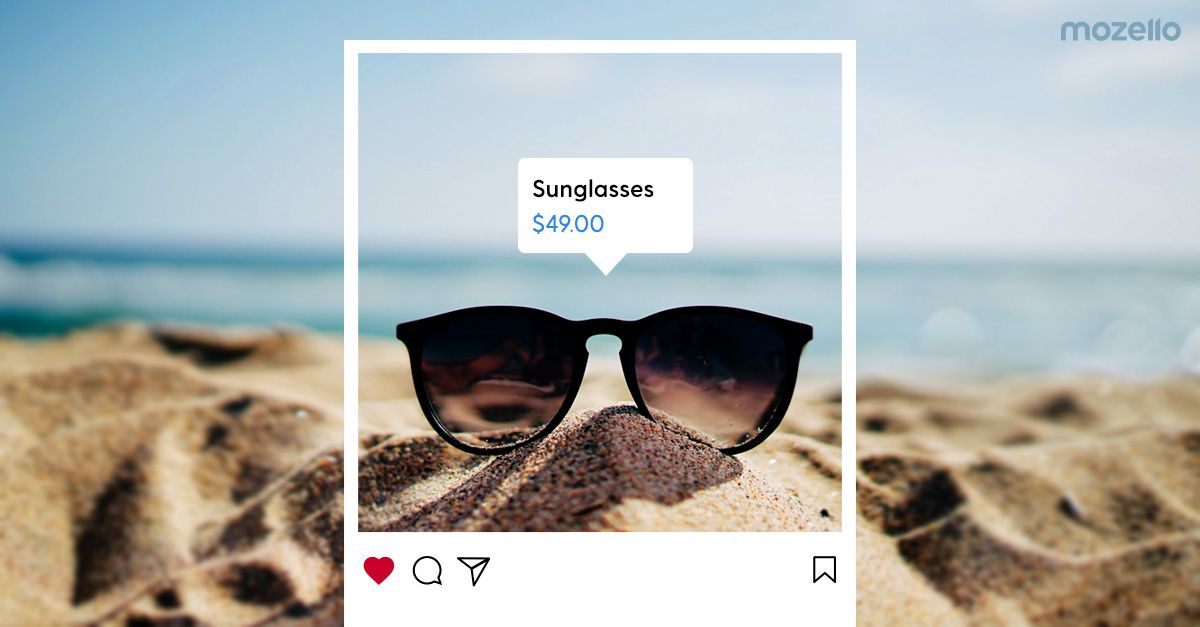 Instagram is dearly beloved by influencers and businesses alike - and it's plain as day why.
With 1 billion monthly active users scrolling through their Instagram feed every single day and 80% of those accounts following a business, it's the social media platform to be for showcasing your company and products.
Now even more with the Shopping on Instagram feature launched in 2018. Here's why you and your business will love it.
What is Shopping on Instagram?
Shopping on Instagram is basically a visual storefront that helps people explore your products via Instagram.
It works similarly to tagging a person in a post. Shoppers can tap on a tagged post within their feed or click on the shop button on a business's profile to browse through their goods.
When people tap on the product tag, they are taken to a product description page that includes:
The image of the product from your post
The name of the product
The cost of the product
A link that leads them directly to your website so that they can purchase the product.
Here's what a typical Instagram Shoppable post looks like: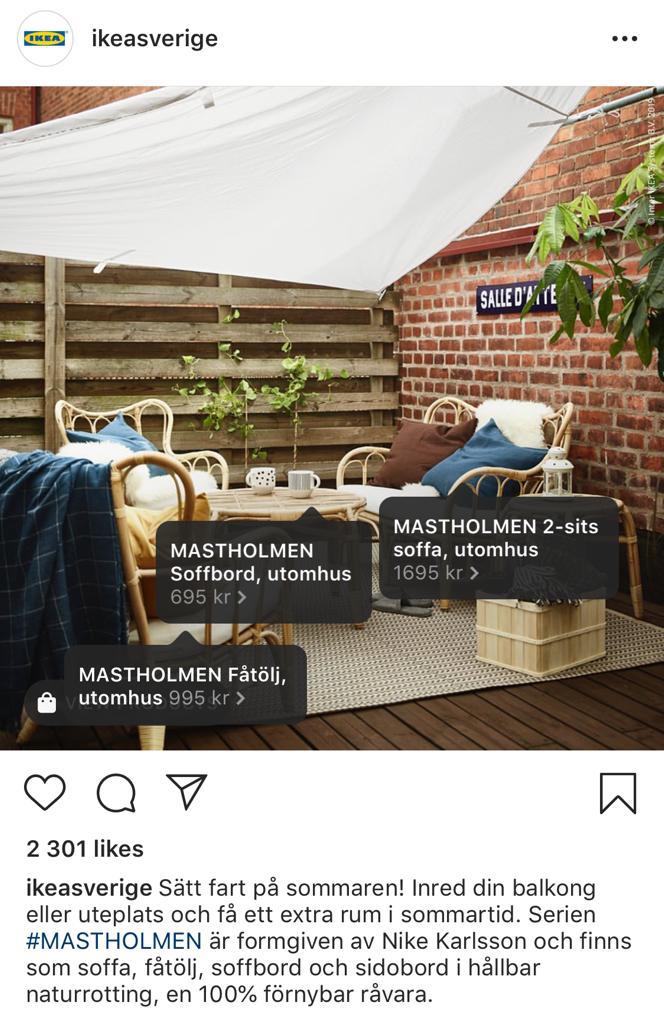 Here's the product page that you get to see when tapping on one of the products: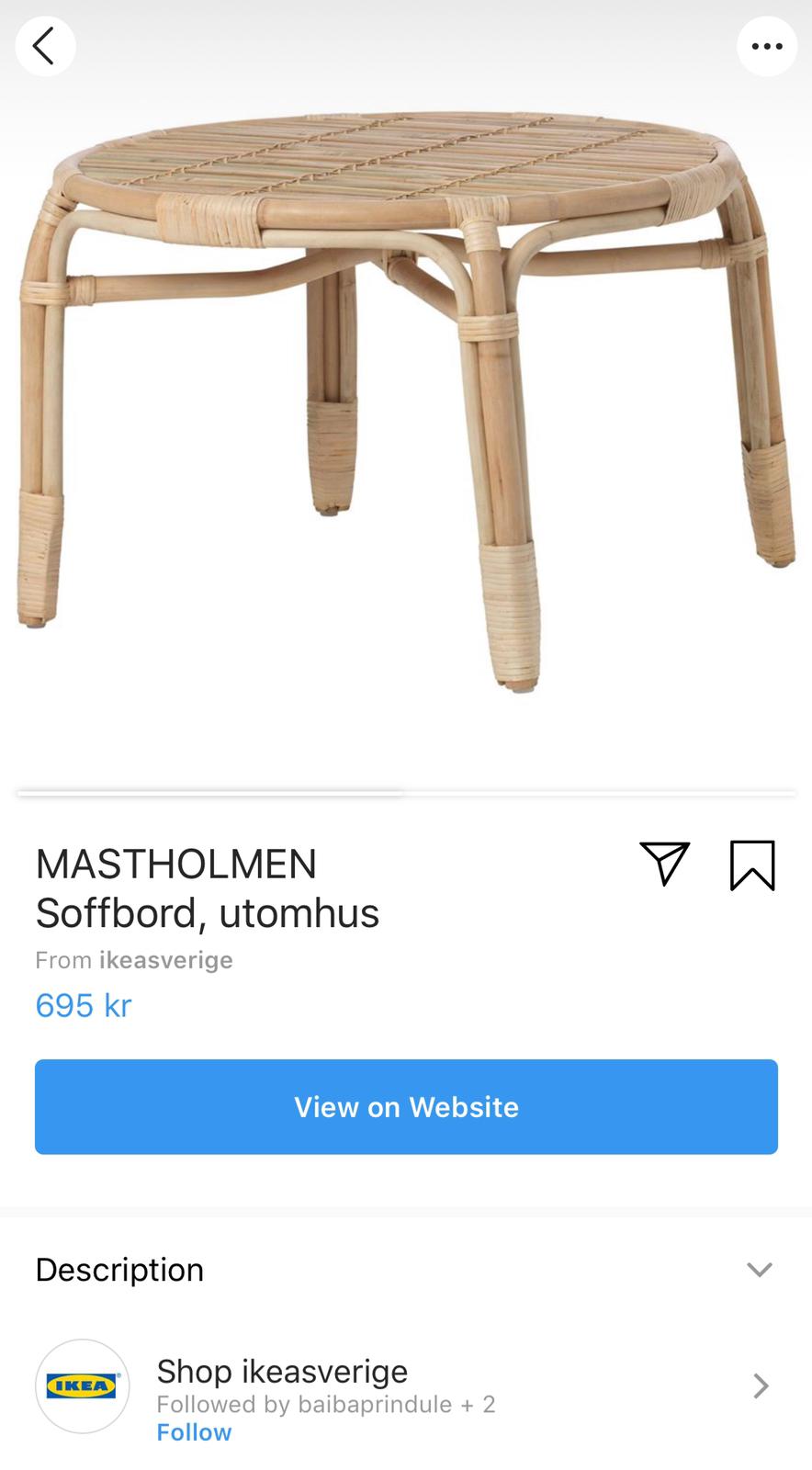 And here's an Instagram Story tagged with a shoppable product sticker: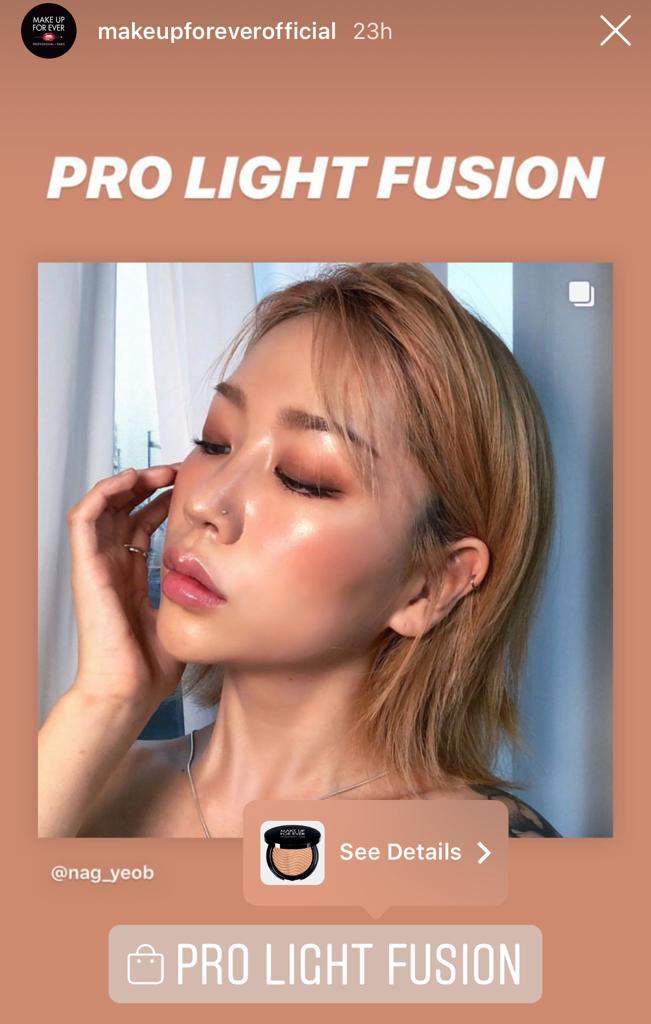 Why you need Shopping on Instagram?
Until not long ago, one of the trickiest things about running a business on Instagram was the inability to share clickable links in a caption or tag products in Instagram posts.
The Instagram Shopping feature solves that problem, making shopping less transactional and more actionable, as well as connecting your brand with customers in an immersive, even entertaining way.
Using the Instagram Shopping feature, you can share products through organic posts and Instagram Stories - which are, by the way, used by 500+ million users every day. Instagrammers can now even discover your products using the Search & Explore section. Just look at all these brands and their products!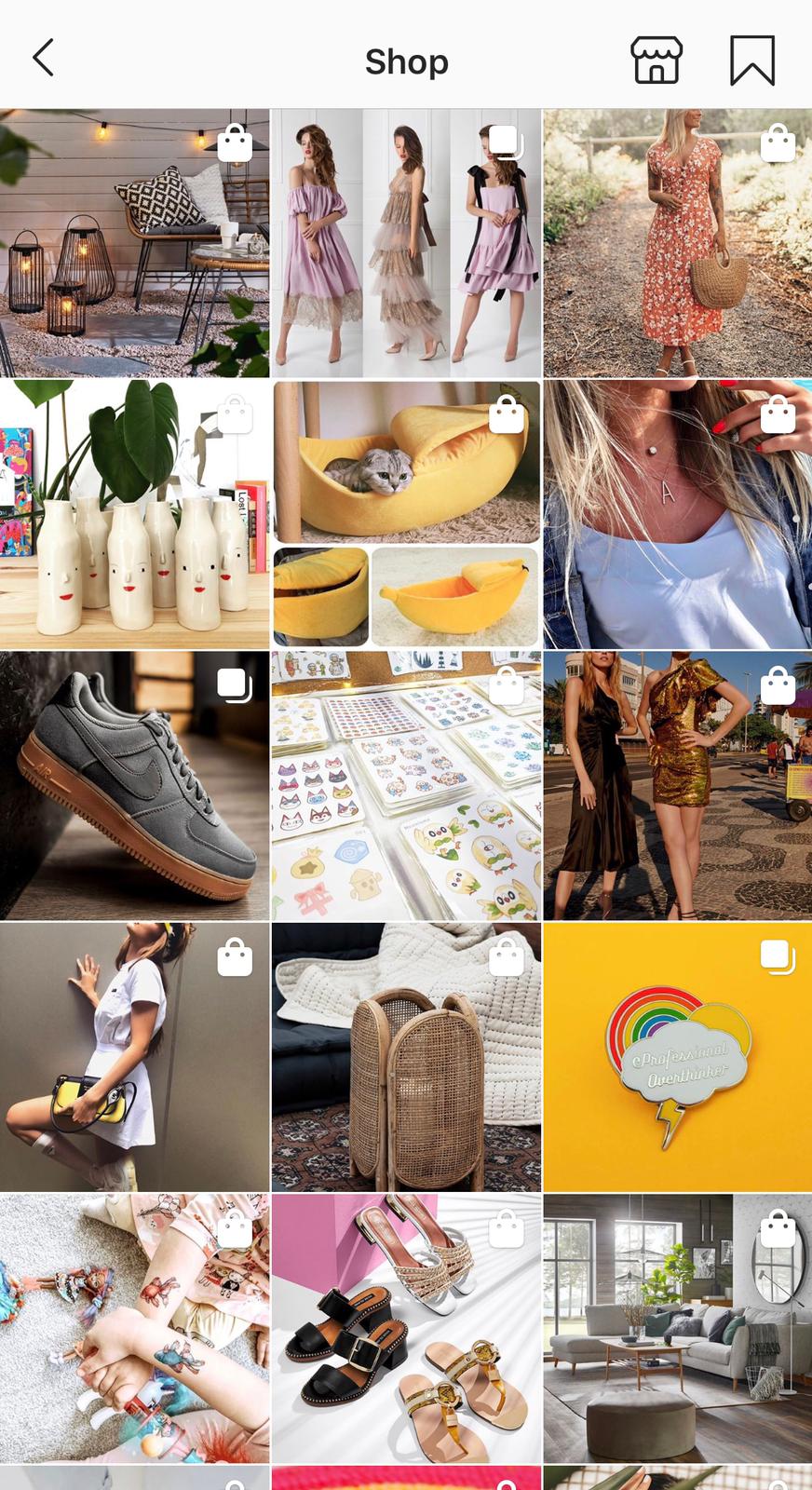 And it doesn't matter whether you're a major brand or a small, recently launched business. Everyone can reap the benefits - and as a result, your customers will now be able to complete their shopping journey without even leaving the Instagram app.
Want to get started? Here's how you set up Shopping on Instagram step by step:
Step 1: You need to have an online store.
First and foremost, there's no point in setting up shopping with Instagram if you don't have an online store and products to showcase and sell using this feature.
So - that's your starting point. If you already have your online store - great! However, if you haven't created it yet, here's a very helpful step-by-step guide that will help you set up shop with Mozello from scratch.
Step 2: Make sure you're eligible for Instagram shopping
No less important is checking whether you're actually eligible for shopping on Instagram. There are several requirements your Instagram account and business need to fulfill. So make sure to ask yourself the following questions:
Is Instagram Shopping approved in your country? Shopping on Instagram is currently allowed in these markets, so make sure you're operating in one of them.

Do you comply with Instagram's merchant agreement and commerce policies?

Do you primarily sell physical goods? Instagram plans on expanding the feature's availability to services and digital products in the near future. However, at the moment, Instagram Shopping can be used to sell physical goods only.

Is your Instagram account set up as a business profile? There are two types of Instagram accounts - private and business. If yours is a private account, you can easily set up a business profile by following this guide. You can either create a completely new account or switch your existing one to a business account.

Is your Instagram account connected to a Facebook Business page? If you want to use Instagram's business tools (shopping for Instagram included), having a Facebook page for your business is a must. Follow this guide to create and set up the page and then connect it to your Instagram business account.

Do you have the latest version of the Instagram app?

Does your Facebook Page and Instagram Business profile have enough activity? Newly created pages might not get approved for Instagram Shopping right away, so you may first need to build your presence.
If you can answer in the affirmative to each of these questions, you're all set! Here's what's next in order to set up shopping on Instagram and connect it to your online store.
Step 3: Connect Instagram Business to a Facebook catalog
Next, you'll need to connect your Instagram business profile to a Facebook catalog.
A Facebook catalog is simply a collection of information about the items in your shop inventory. Facebook catalogs are used not only to tag products on Instagram and add products to your Facebook Page shop, but also to create ads, and more.
First off, head over to the catalog Manager. Here, you can either create a new catalog or connect Instagram to an existing one.
To create a Facebook catalog for your physical products, choose the e-commerce category which will allow you to use product tags and stickers on Instagram. Click Next.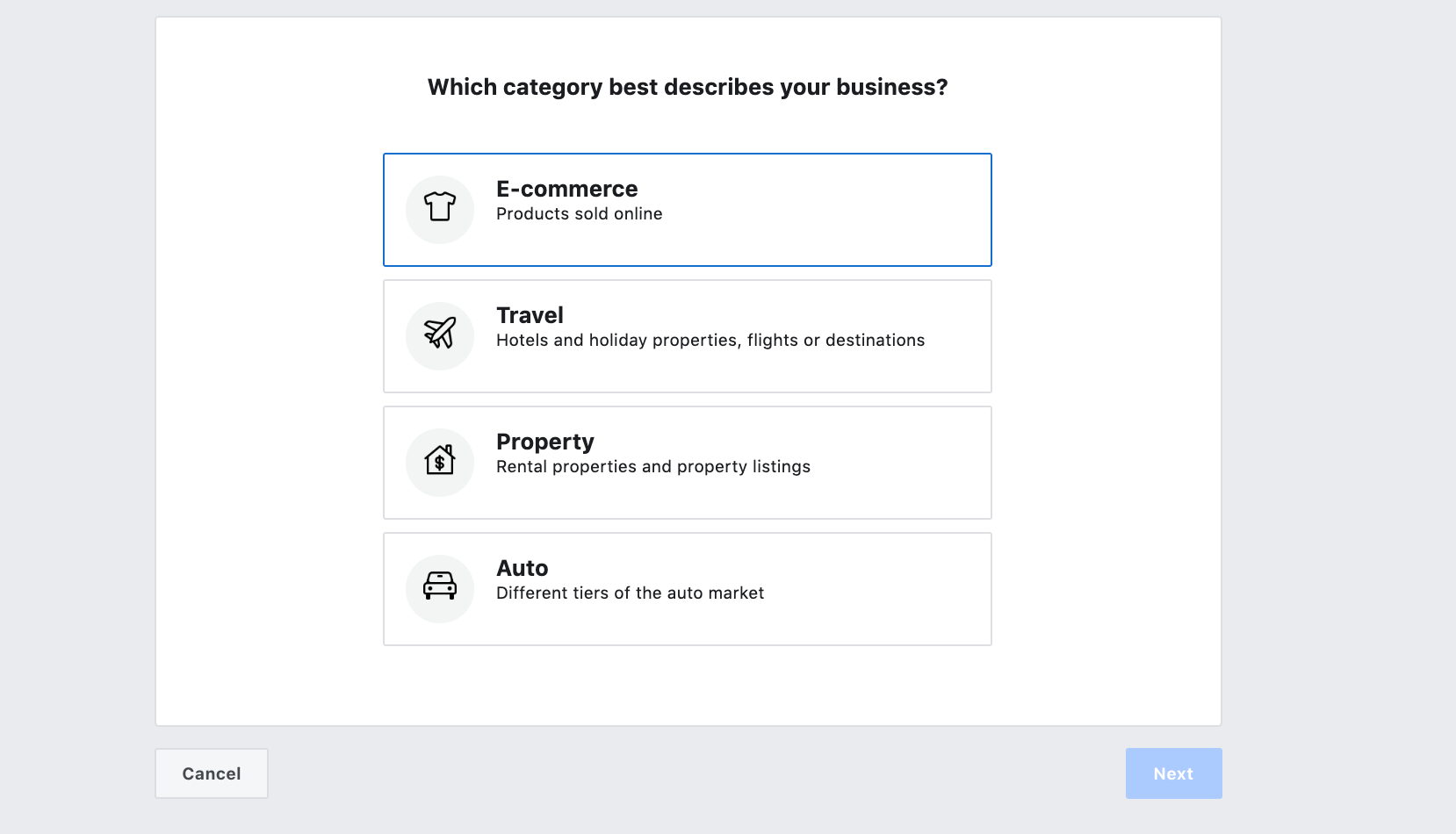 Then, choose how you'll add products to your catalog. Pick the Upload Product Info option to add information about your products manually.
From the drop-down menu, select the business which owns the catalog (the Facebook Page where the products will appear). Then, choose a name for your catalog and click Create.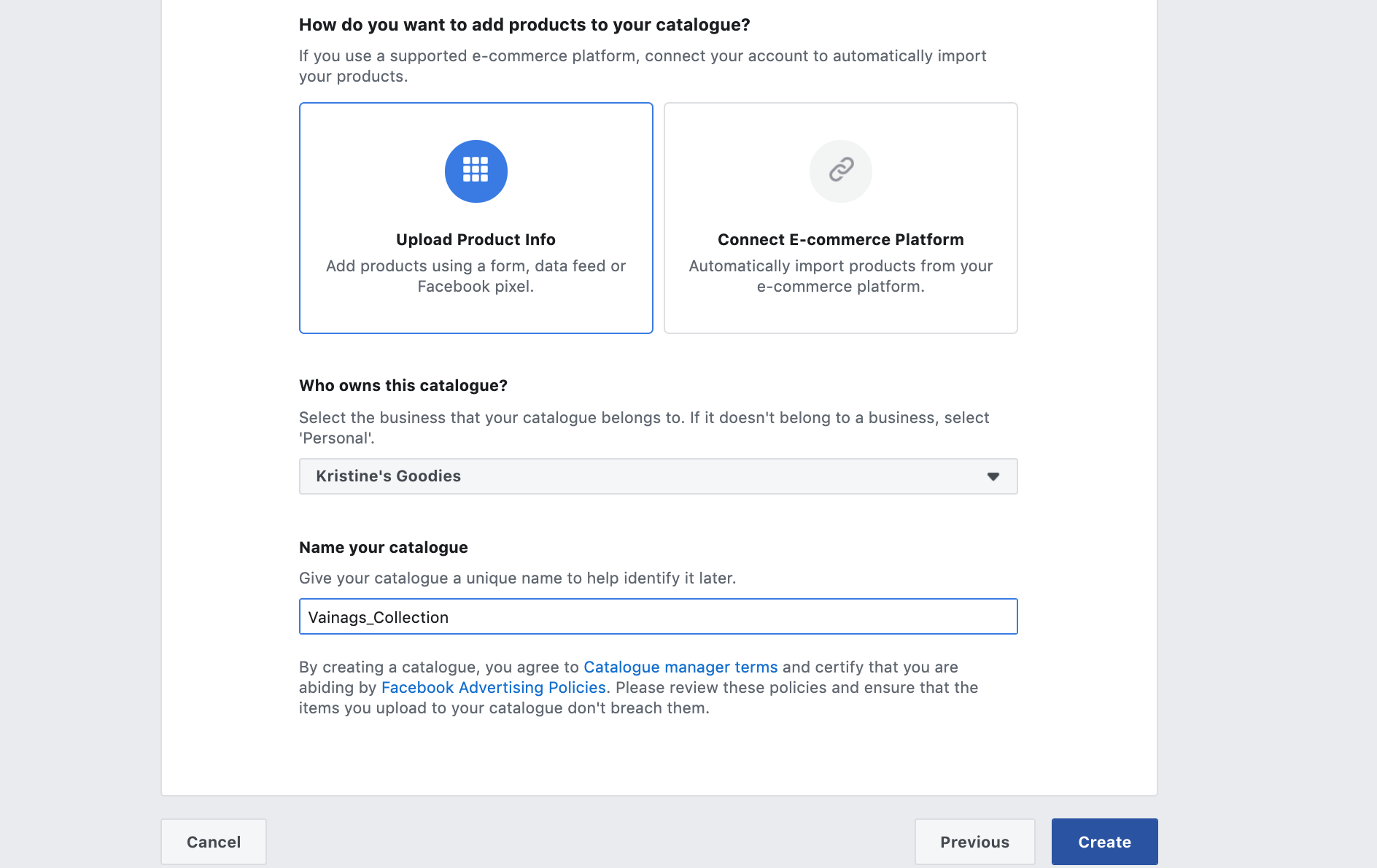 The next bit is the actual adding of the products to your catalog. Go to Products and click Add Products. Choose the Add Manually option.

Now, add all the necessary information - the name, image, description, price, and a link to your website where people can view more details. Click Add Product.
NB: the website that you add here will also be the link the Instagram Shopping post will direct your customers to once they click on the tagged product. So, make sure that the link you add opens directly to the product on your website.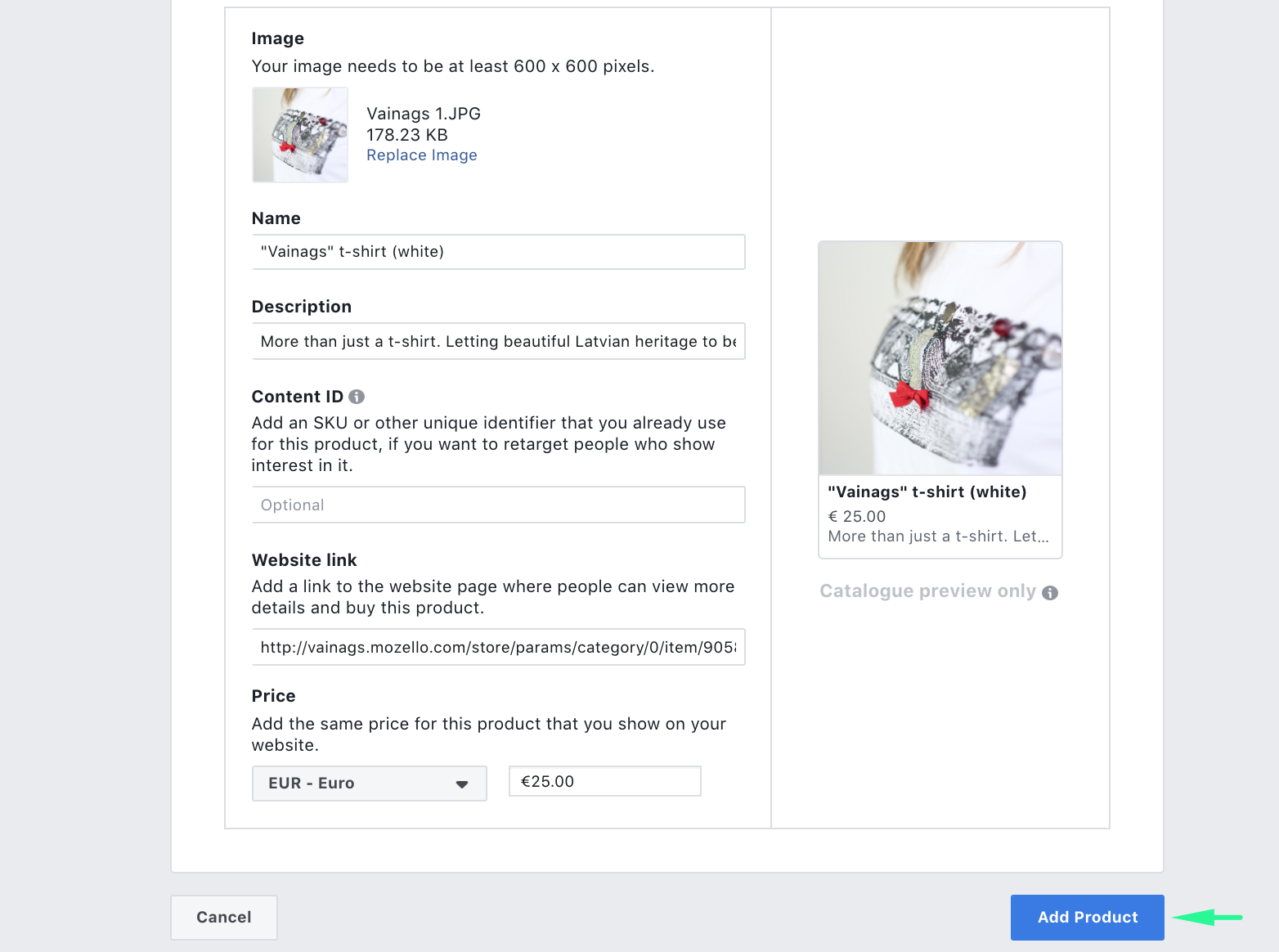 Repeat the process to add as many products as you want in this catalog. Click Done when finished. In the end, here's how your catalog will look like:

Now that your Facebook catalog is ready, you need to connect it to Instagram page. Under Settings, find Connected Instagram Business profiles and select Manage Profiles.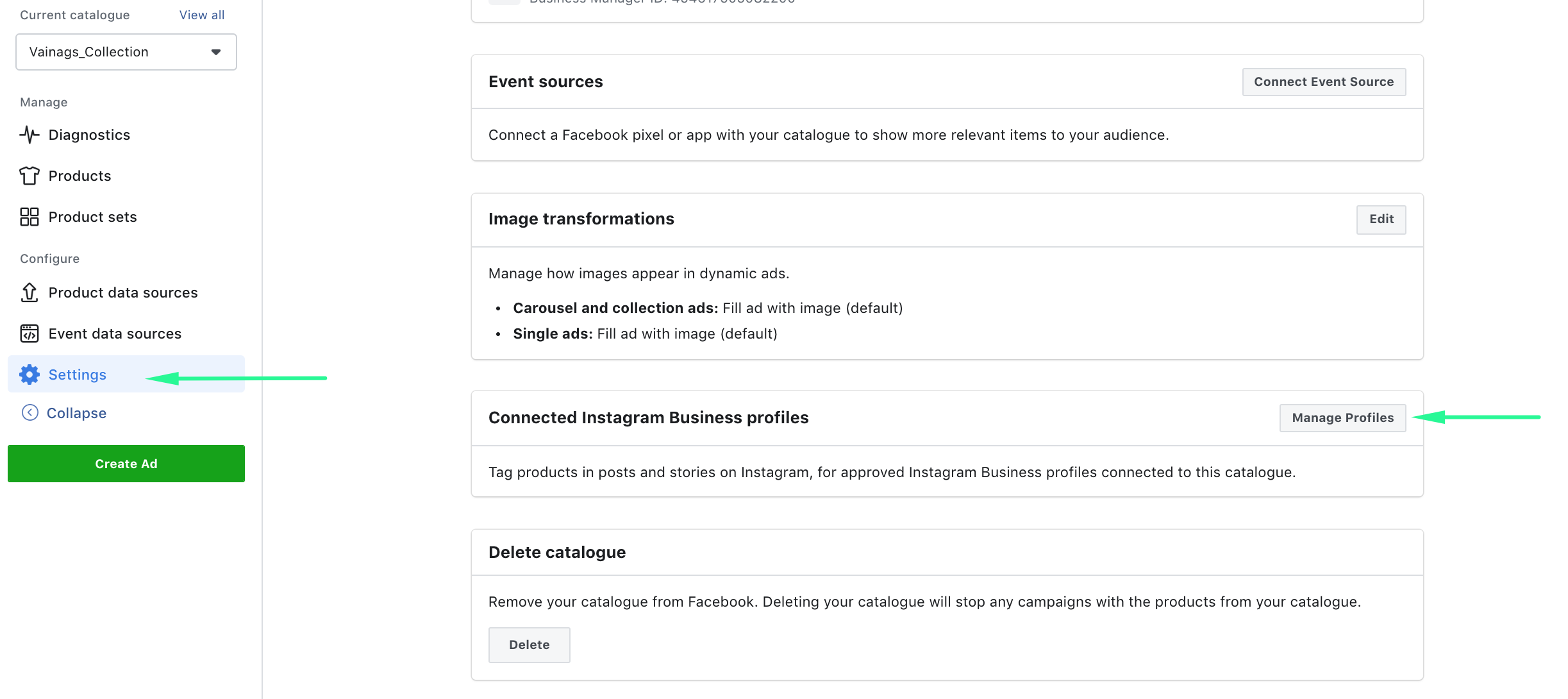 Submit your account for review. Keep in mind that your profile will have to be approved before you can access the shoppable Instagram posts feature - the review process can take anywhere from a few hours to a few days.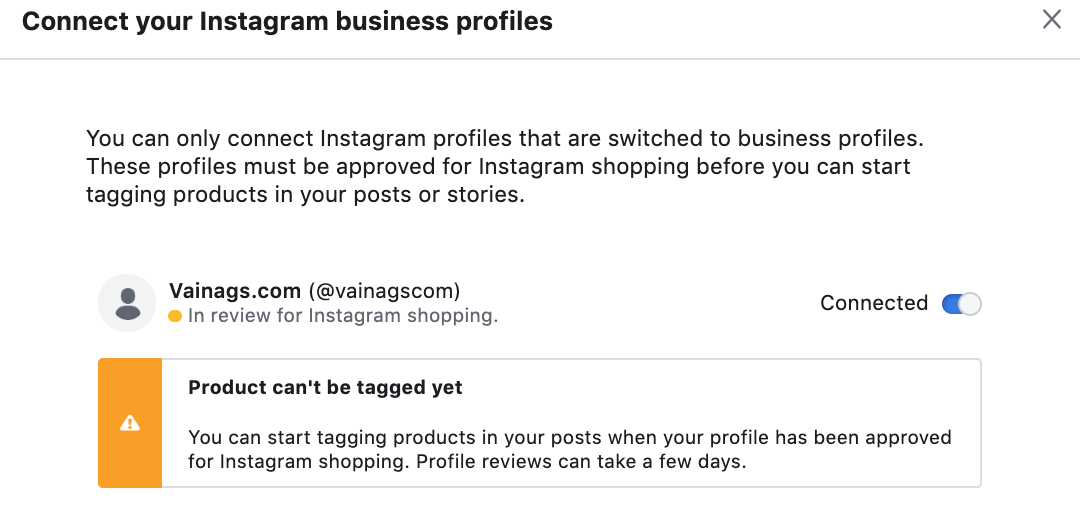 Step 4: Sign up for Instagram Shopping via your profile
Once your profile is approved, you'll receive a notification from Instagram.
Woop! Now, complete the setup by heading over to your Instagram profile and under Settings and Business, tap Shopping.
Once you accept the Merchant terms, you'll be able to select a product catalog to connect to your business profile.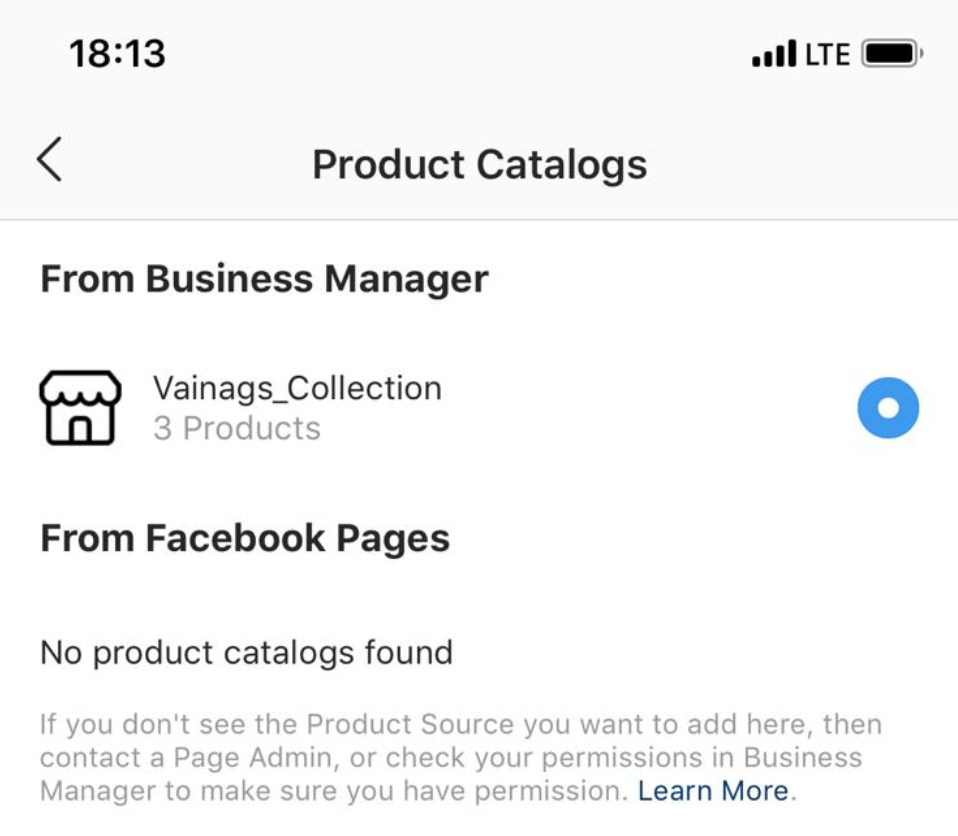 Step 5: Start tagging your products on Instagram posts and stories
Now that your Instagram sales channel is connected to your product catalog, you can start adding product tags and stickers to make your posts and stories shoppable.
Start creating a post as usual and tap Tag Products to add a product from your catalog. You can tag:
Up to five products per image or video post
Up to 20 products on multi-image posts.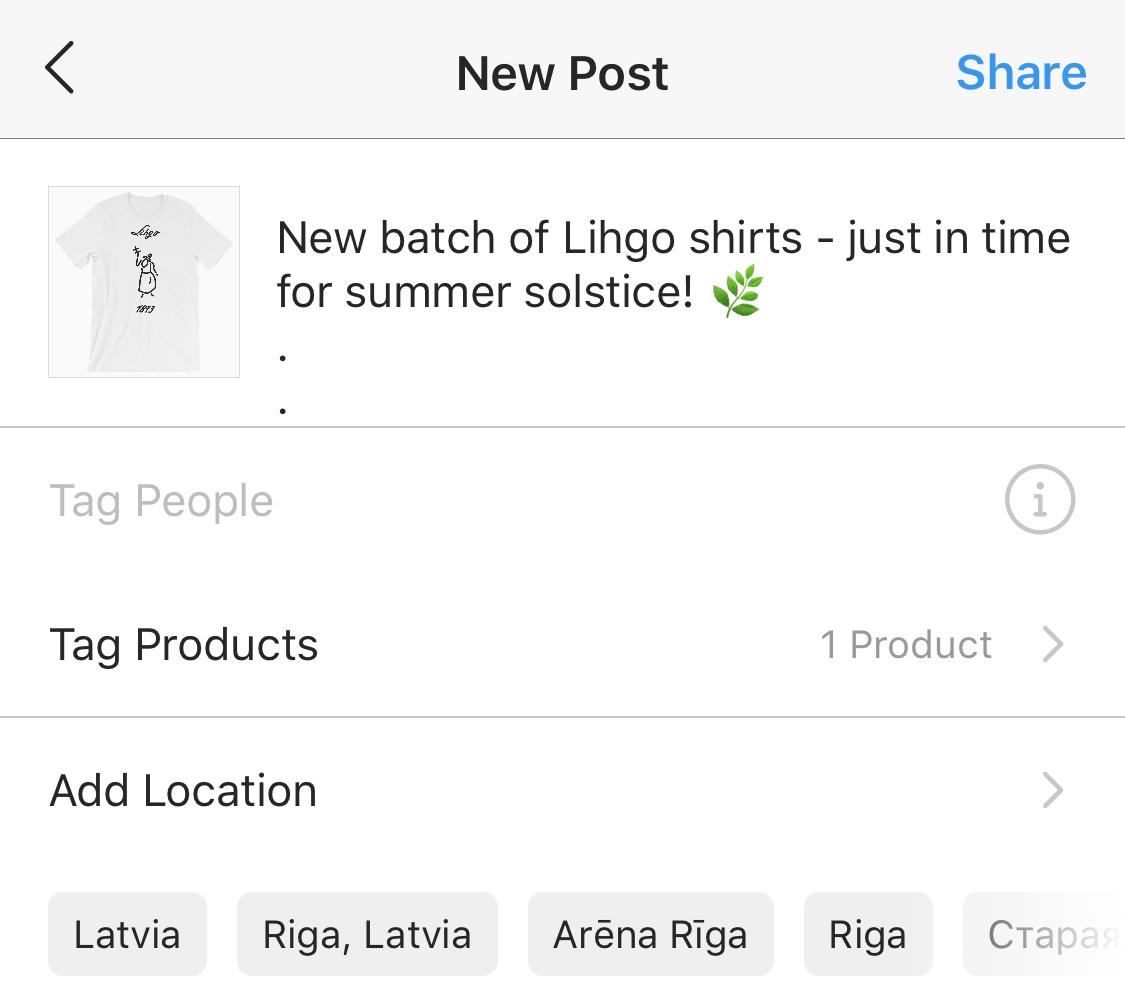 Stories can feature one product sticker per story. You can:
Adjust the color and text of product stickers
Remove any unnecessary words from the tag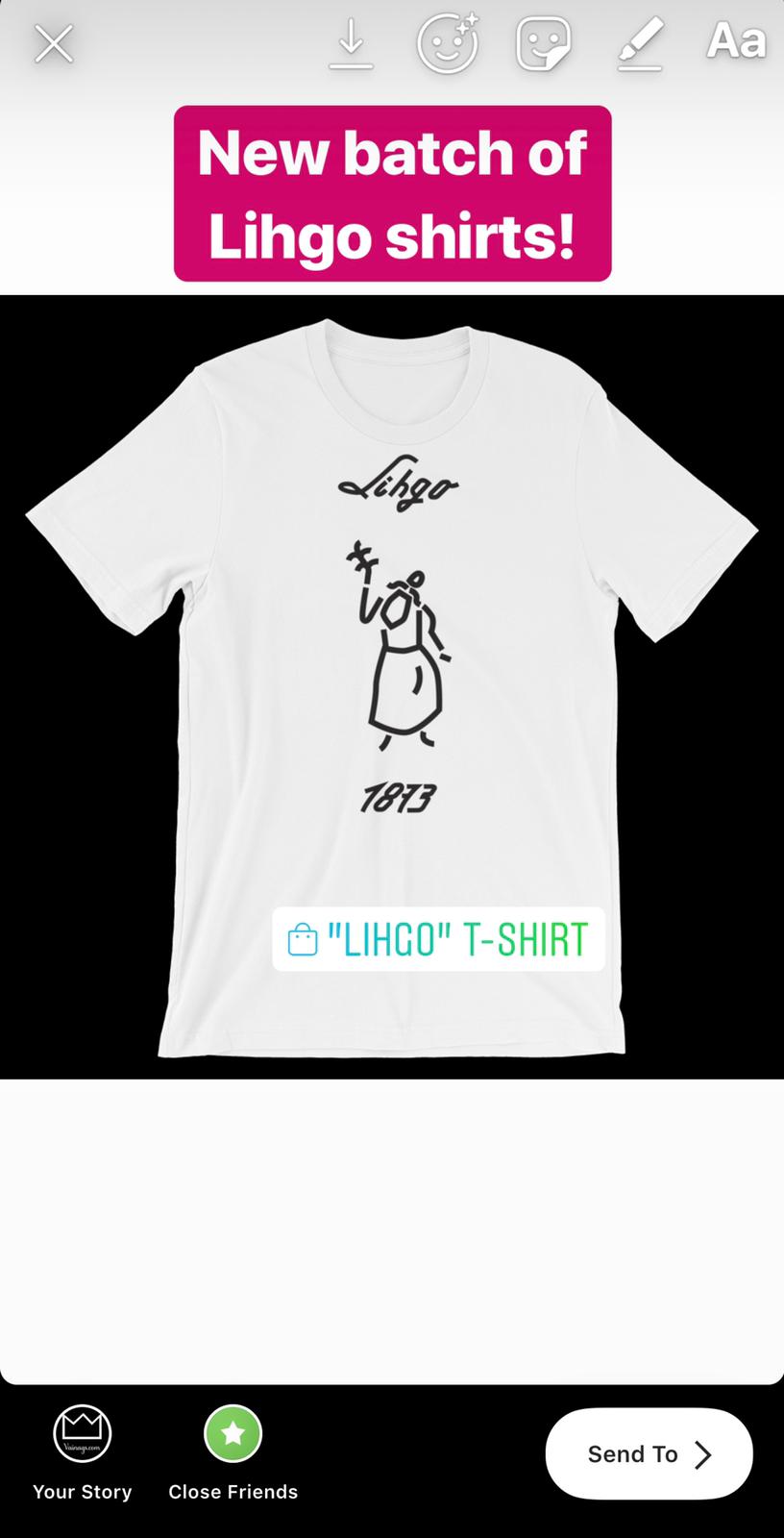 Step 6: Analyse Shopping insights
Finally, once your shoppable Instagram storefront is up and running, visit the Insights tab in your profile to see how your shopping posts and stories are performing.
These insights can help you learn more about your customers, how people are interacting with your business, and which products might sell better.
Final words
With Instagram as one of the most engaging social platforms, it's impossible (and need we say - not very wise) for brands to ignore it.
The same can be said about their Instagram Shopping feature - a powerful tool for companies, both large and small, to use in order to drive traffic, grow sales, and simply make the shopping experience so much easier and more entertaining.
What thoughts do you have about Shopping on Instagram? How has it helped you grow your online store? Let us know in the comments!