3 ways to win in today's business environment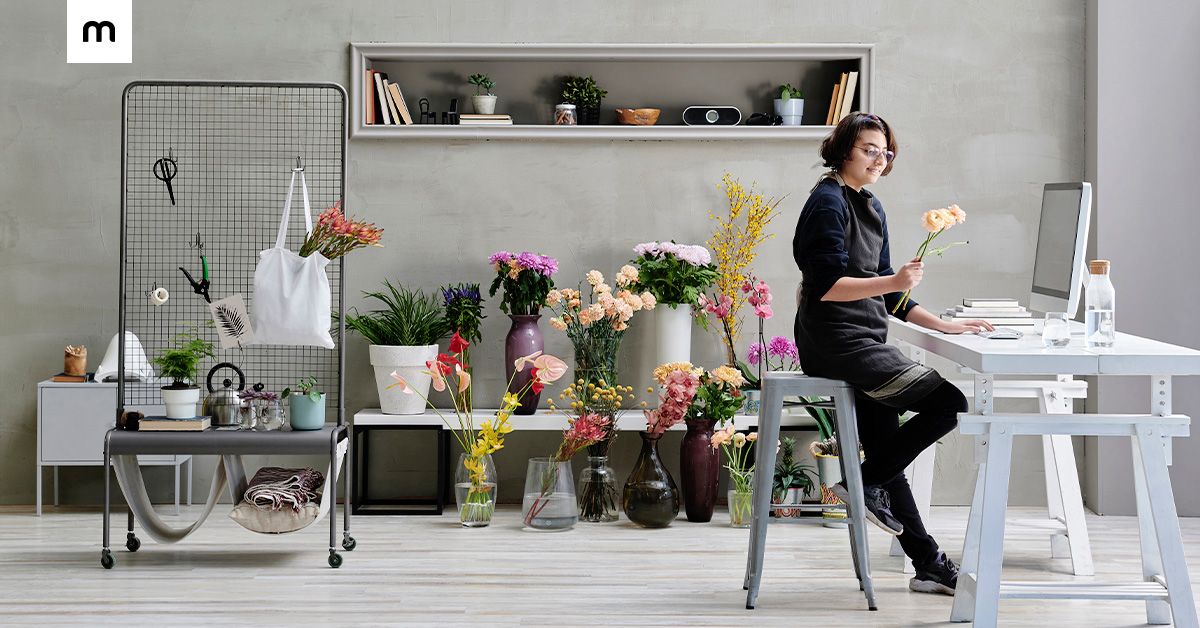 The internet game is not what it used to be. If you were once able to set yourself apart by offering an online shopping presence, now it's become an expectation. Getting involved in ecommerce demonstrates a major opportunity, but at the same time, a major challenge to stand out among the millions of online stores and marketplaces competing for customer attention.
These days, the best way to win in today's ultra-competitive business environment requires more than a website. Here are three strategies that will set you apart and help you win the hearts (and the wallets!) of potential online buyers.
Sell the lifestyle, not the product
In the early days of advertising, it used to be that if you wanted to sell a product, you had to describe it - people purchased functionality. But the rules of advertising, and the reasons consumers buy, have changed. These days, you need to focus on how the product will impact the buyer's lifestyle, rather than talking about the product. Speak to them on an emotional level.
For example:
Product: a bar of soap
How you'd sell it in the olden days:
It has a superior ability to clean
How you'd sell it these days:
The minimalistic design is a demonstration of simple elegance even in your bathroom
The aroma will transport you to an enchanted dream
It provides you with a luxury experience
The silky bubbles will tickle the senses and make you feel like royalty as you use it
You deserve a product that makes you feel great
These days, it's more about speaking to the buyer's subconscious vision of what they want their life to look like. Stop selling the product or service, and start selling the lifestyle and experience by speaking to buyers' aspirations and feelings.
Customer service
80% of customers stop doing business with a company not because of a bad product, but because of bad customer service. Not to mention, customers are more likely to trust an online brand (and therefore increase the likelihood of buying from them) if the brand makes it easy to contact the people running the business.
If that's not enough reason why prioritizing customer support is worth it, then what is?
Very rarely are online store visitors ready to make a purchasing decision the first time they visit the company website. For that reason, it's important to develop a relationship with them even before they've made a purchase.
How to develop a relationship with a customer pre-purchase:
offering a free downloadable resource
offering a discount code
inviting them to join your social media accounts
offer an opportunity to chat and talk to a consultant to make a decision
offer free shipping
Excellent customer service must be continued after the purchase is made. Consider how you can alter your store policies to be as customer-friendly as possible - for example, guaranteed product satisfaction, no-questions-asked returns policy, free gifts for loyal customers, etc. By the way, these also make for great topics to use for marketing purposes.
Establish a multi-channel online presence
In the current business climate, to be taken seriously you can't limit your online presence to only a website, or only social media. They go hand in hand to establish brand trustworthiness.
Why you need a social media presence:
Google rankings - when an individual Googles your brand, the first thing that's likely to popup is the Facebook page. That's because Facebook is a highly ranked website.
Social proof - the amount of followers your brand has and the percentage of good reviews you have all contribute to positive social proof - a signal to the potential buyer that they're making the right decision. Learn more in our blog post - What is social proof and 5 ways to use it on your online store
Proof of activity - by having regular posts you demonstrate that your brand is not dead. This makes the potential buyer trust that if they make a purchase, they'll also get a product. It's not like the store has been abandoned.
Why you need a website presence:
Taken seriously - it's easy to create a social media profile, but websites are perceived to require more work to put together. That's why having a website is proof to the visitor that you mean business and that you're serious about what you do.
Branding - while social media is an excellent communication channel, you're limited in your branding opportunities. On a website, you're able to take control of every aspect of how you present yourself and therefore, convey your brand message more effectively.
About us - on average, the second-most visited part of the website after the main page is the "About us" page. Visitors want to know the people behind the brand, and it's important for them to get the backstory about the business.
Search Engine Optimization - with 39% of ecommerce traffic originating from a search, it's very important to develop your SEO. A website gives the search engine more keywords to consider, a wider range of content to be crawled (especially if you make use of blogging features) and therefore more opportunities to rank than the limited SEO opportunities that Facebook and social media platforms offer.
Focused attention - on your website, it's all about you. Unlike other marketplaces or social platforms where there are countless elements competing for your attention, on your website you set the rules and guide your visitor as you need. Not as advertisements need.
How to get started
An easy and fast way to establish a presence is by using Mozello, a simple-to-use website & online store creator that provides the most impactful features you need for running a successful online business.
 Here are some important benefits of using Mozello:
Ease of use - Mozello websites & online stores can be set up without any programming or design knowledge. You can choose from over 40 professionally designed layouts and customize based on your needs.
Ecommerce capability - When building an online store with Mozello you get everything you need, starting from a product catalogue, product pages, multiple payment processors to choose from, multiple language support and built-in marketing tools to help you sell more.
Mobile friendly - 67.2% of online purchases are made from mobile devices, which makes it mandatory to offer a smooth and comfortable online purchasing experience. All of the Mozello design layouts are mobile optimized.
Built-in marketing tools - Mozello helps you sell more by offering marketing tools that you can easily connect to your story. From Google Analytics for following your site's performance to Engaga for high-performing popups to increase your store's conversions.
Optimized for SEO and site speed - your Mozello store provides you with all of the tools you'll need to place yourself in Google's front pages with use of your defined keywords that you want to rank for.
Friendly customer service - you can expect individual support and attention, as the company's size makes it possible to provide personalized help. Not to mention, your support team is guaranteed to be in your timezone.
The bad news is, in today's business environment, you can't afford to not have a website. The good news is that Mozello is one of the quickest ways to get one, without breaking the bank.
For more tips on taking your online entrepreneurship skills to the next level, make sure to check out the Mozello blog.