How the founders of OWA and Baltic Space relied on Mozello to survive the COVID-19 crisis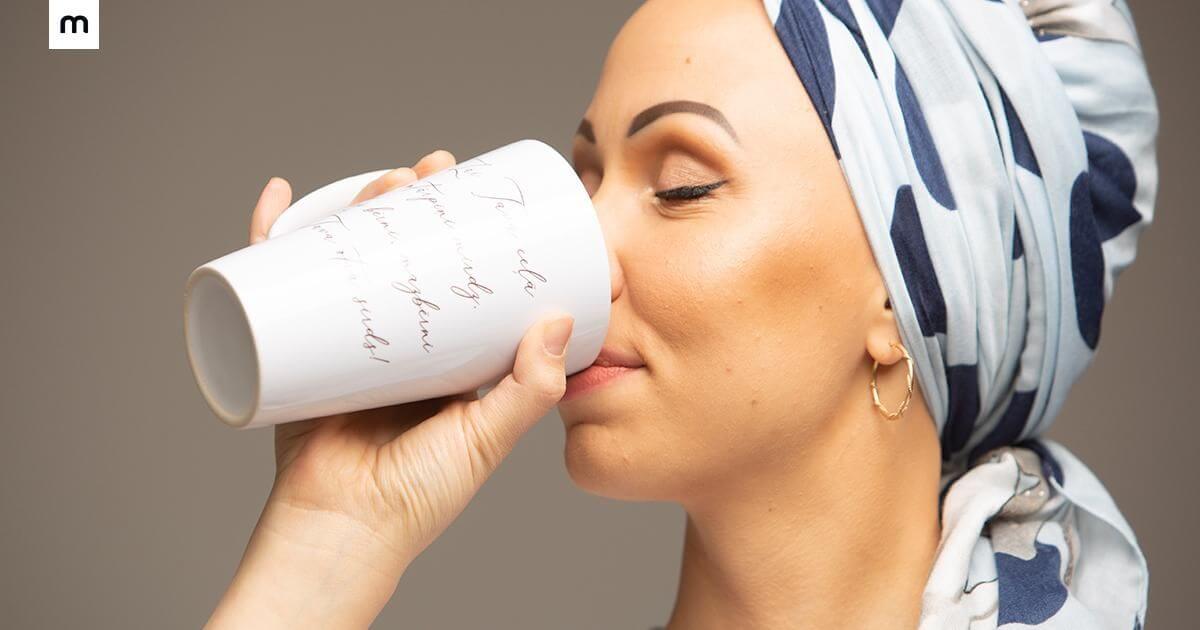 OWA is an inspiring example of how to turn a crisis into a success story for a small company. When the COVID-19 crisis started, they quickly refocused on selling the majority of their products online and soon saw a major growth in sales.
OWA is a brand that sells clothes printed with watercolor and graphics artwork by Latvian artists. It is a social enterprise that employs women in difficult life situations and people with disabilities.
Natalija Jermolajeva, the co-founder of OWA, tells us that the company started back in 2016. The founders soon realized that to be taken seriously and to be able to scale they needed not only a physical store but also a website.
Many people suggested that they build a website on Wordpress, so they hired developers to help create the site. "It was a long and expensive project," Natalija remembers. "Every time we needed to change something on the site, we had to go through a time-consuming process and pay developer fees that were pretty high for a small company like ours.
"As a result, it was super complicated to add new products, and our online store was out of date most of the time.
"But the worst part was that our checkout process was not intuitive at all. In the best cases, customers contacted us, saying that they couldn't understand how to make a purchase. Then we could send them an invoice and they could transfer money for the items they wanted to buy. But in most cases, people just left our site. That's why we had very few purchases on our online store in the first two years."
How to create a website without hiring developers
At the end of 2018, Natalija saw an ad for the Mozello website building platform. "The ad said that you could make a website on your own without the help of developers. I decided to try to make the OWA website myself because there was nothing to lose - it could not get any worse than it was at that point," Natalija says.
"First, I chose one of Mozello's templates suitable for both a website and an online store. I adjusted the design, added product photos and descriptions, and soon people started buying. I was immediately surprised by how quick it was to set up everything.
"It was so much easier to create sales, special offers, and add new products to the store. Sometimes I would even add items on the go via my phone."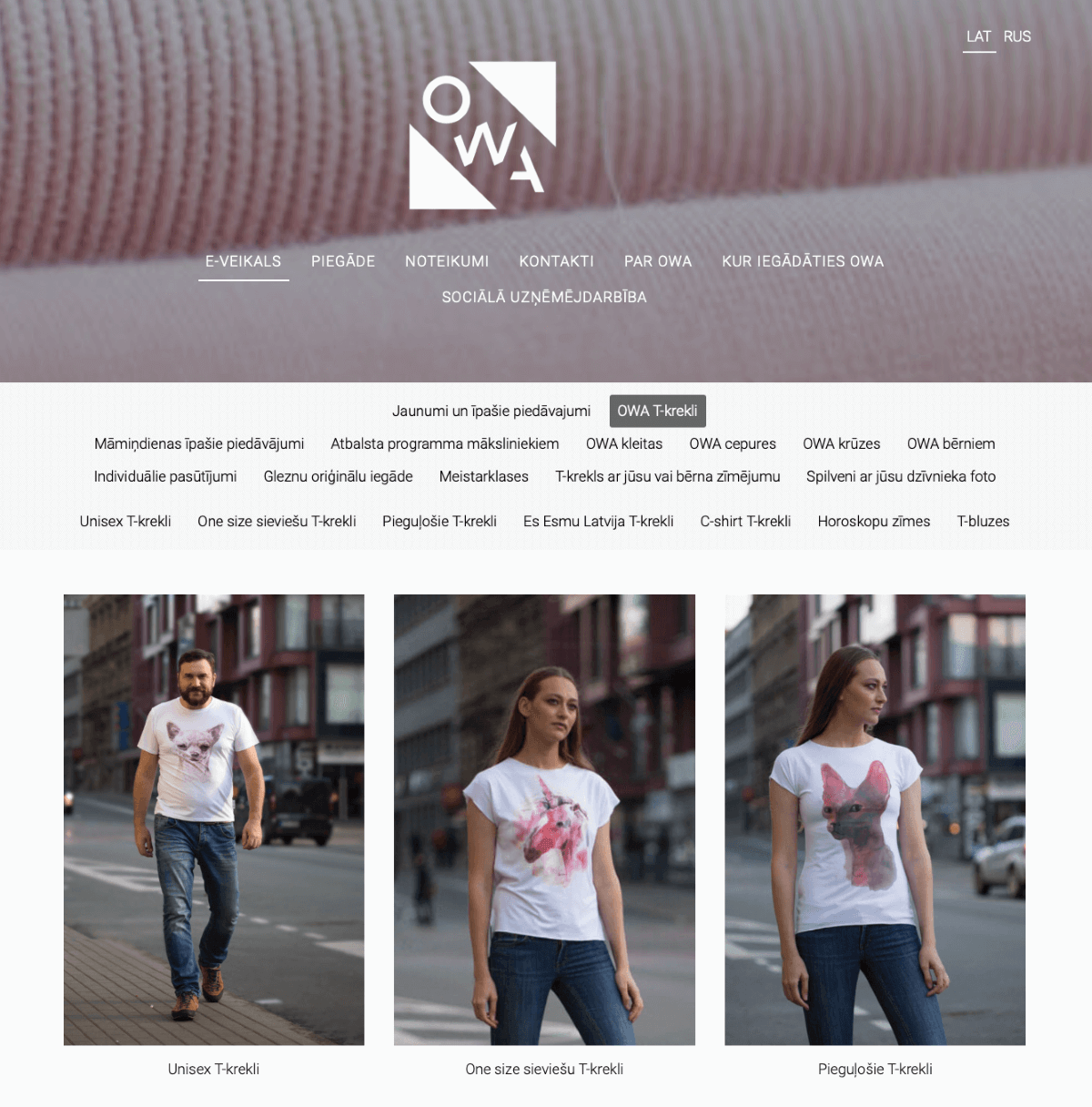 Natalija explains that at first OWA's online store didn't have the BankLink option - an integration for quick and simple online payments. People were making purchases via bank transfers after receiving invoices.
To make this process quicker and more convenient for everyone, she contacted Mozello to set up BankLink for OWA. In OWA's case, the integration was with Swedbank, but Mozello offers links with many other payment processing companies - find out more about them here.
The co-founder of OWA says: "Soon we noticed that people started buying even more because the payment process had become so much easier. We even regretted not having done this earlier."
How to turn the Covid-19 crisis into an opportunity
Baltic Space is another project by the creators of OWA. It's a store that sells Latvian designer clothes, including OWA's own collections. This year Baltic Space was just moved to a bigger, 150 sqm store in a shopping mall right before Latvia announced the start of the state of emergency because of the coronavirus crisis.
Natalija explains: "People were generally discouraged from visiting shopping malls. In March and April, we had three to five visitors per day in our new, big store. We had to do something if we wanted to keep the business afloat without firing employees."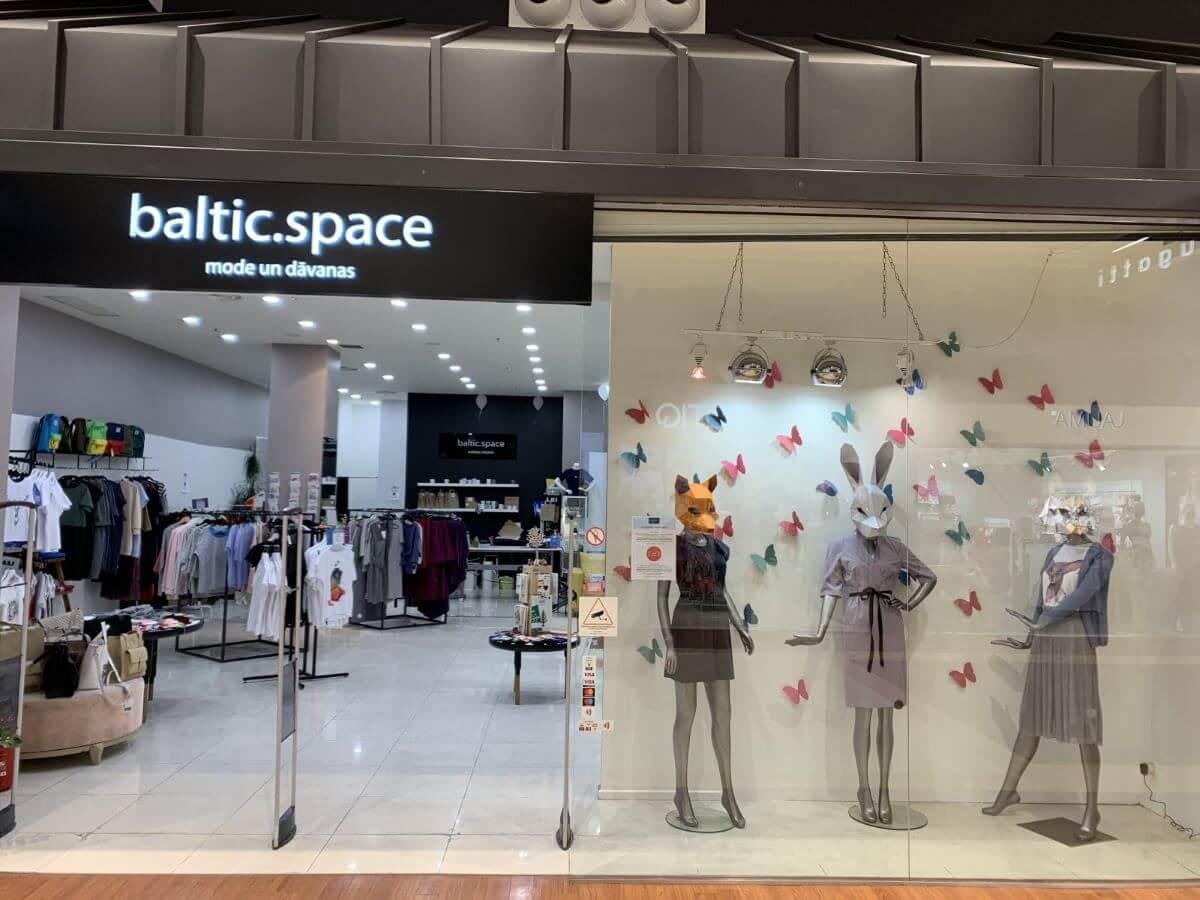 The company's response was quick and effective. They added all the newest products sold in the Baltic Space's physical store to the already existing OWA online store. Then they reached out to their followers on social media.
Natalija says: "We were honest with our customers and told them that this was not an easy time for us and that we needed their support. We informed them that all our goods were now available online and with great discounts. This campaign generated a quick response - people were buying T-shirts and other goods more than ever before.
"After adding Baltic Space's products to OWA.lv, the site became much more popular than it was before the Covid-19 crisis. In fact, the website alone now generates more sales than our online and physical shop together before the crisis", Natalija reveals.
How to bring a physical store online in a week
The company's second project during the crisis was to create the Baltic Space online store. Natalija explains: "We had planned to do this a long time ago, but never had the time for it. Having very few customers to serve in the physical shop meant that the sales assistants finally had time for setting up the new Baltic Space website.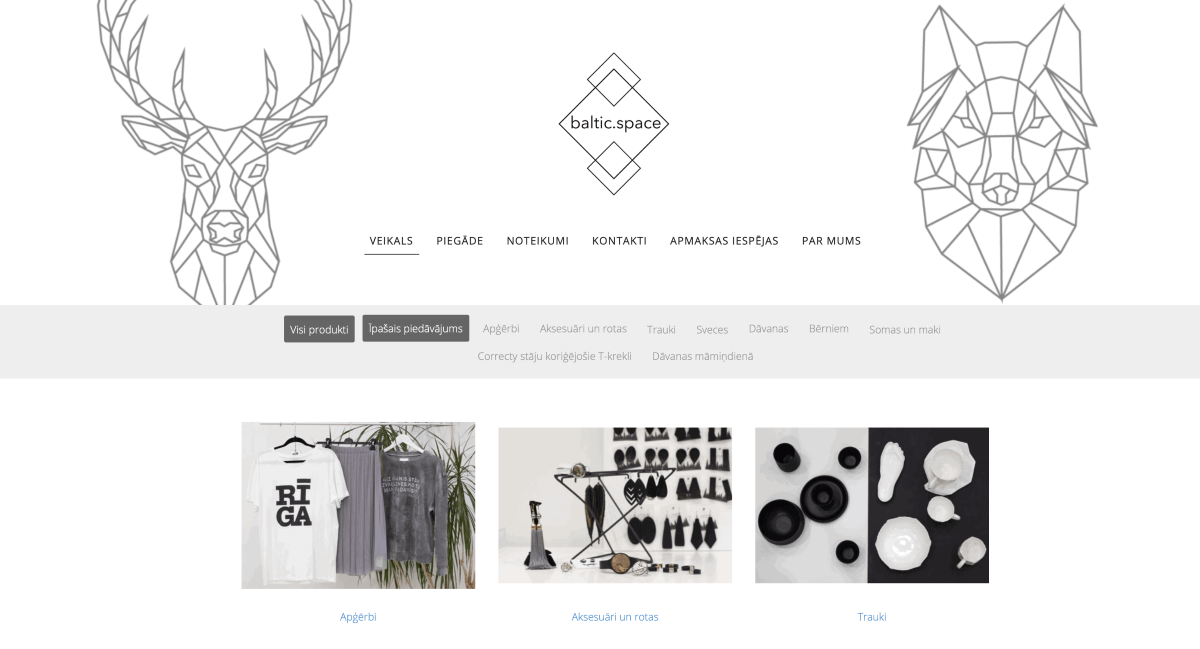 "What we did was basically transfer our physical store online. We borrowed a good camera and photographed all the items in the store one by one. Then we added all these products to the new online store.
"Thanks to Mozello, we managed to post more than 100k different goods to our online store within a week.
"I would say it took two to three days to photograph everything and about the same amount of time to post it online. All that while simultaneously serving customers in the shop," Natalija reveals.
"One of our favorite Mozello features is the option to copy similar products and just change the picture or a small part of the text. This way we can add items like identical T-shirts with different prints incredibly quickly. Now we can post hundreds of new products online every day if we need to," says the founder of OWA and Baltic Space.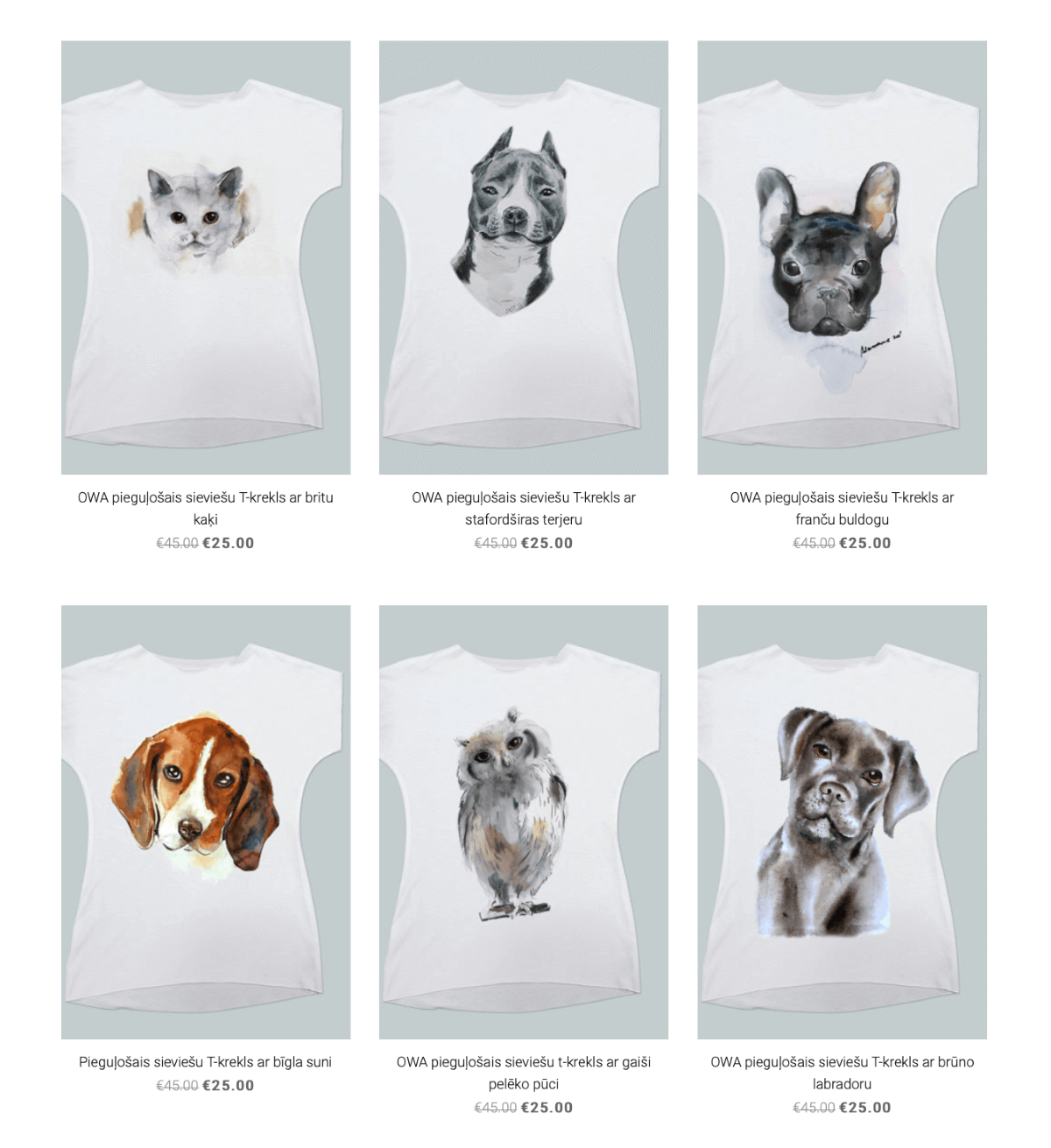 A website doesn't work without promotion
Natalija believes that even the best website won't generate a large volume of sales without promotion. She believes that SEO is a crucial factor in growing website traffic. Natalija says: "We used keywords for all the texts and headlines on both Owa.lv and the newly created Baltic Space site. We also optimized the titles of photos, following an article about the basics of SEO on Mozello's blog. This approach brought us excellent organic search results without using paid Google ads."
In addition, OWA are promoting their products and sales on their Facebook page and using Facebook ads. This tactic worked great at first, but after the significant growth in online purchases in March, the revenue stream started diminishing in mid-April.
Natalija points out: "We understood that our Facebook posts and ads weren't bringing as many visitors as they used to and that we needed to find another way to grow traffic to our site. We decided to hire targeting specialists who helped us set up more precise target audiences for Facebook ads. After a few days significantly more visitors started coming to our site, and our conversion rates grew. This was a great investment because now we can spend less money on ads, as we've narrowed down our target audiences."
An online store is the best way to expand your business
Natalija says that the past two months have taught her a major lesson. "Now we know the potential that a website can have if you promote it wisely and make it user-friendly. We are determined to invest much more in our online stores than we did before the crisis because we see that every investment brings tangible results.
"Thanks to the OWA website, we managed to substitute physical sales with online sales, at least for the crisis period. We managed to pay the salaries of our employees and cover other company expenses. After the crisis, we will use the Baltic Space and OWA online stores as another stable source of income in addition to our physical shop.
Natalija also plans to translate the OWA website and use it as a springboard for expanding to other countries. The company's other plans include setting up an Instagram profile and starting email marketing.
BONUS: 4 tips for building a successful online store
The founder of OWA and Baltic Space suggests Mozello to everyone who wants a successful website without paying high developer fees. In the last few years, she has created several Mozello-based websites, and she says: "It's so incredibly easy to set up a website and add new products that it's really a pleasure."
These are Natalija's tips for making the most of your Mozello online store:
Optimize your website for keywords and follow SEO tactics.
Integrate your online Mozello store with a payment processing company of your choice for quick and convenient payments.
Don't refrain from publishing new products only because you don't have professional quality images (especially if you have a great number of products). Follow Mozello tips on How to make professional product photos with no photography skills and a $0 budget.
Contact Mozello's support if you need any help. They always answer very quickly and can help you over email or phone.
Are you ready to build your own online store? Start here and let the results surprise you.