7 mistakes your business can't afford to make in 2019 (+ 6 bonus trends for e-commerce)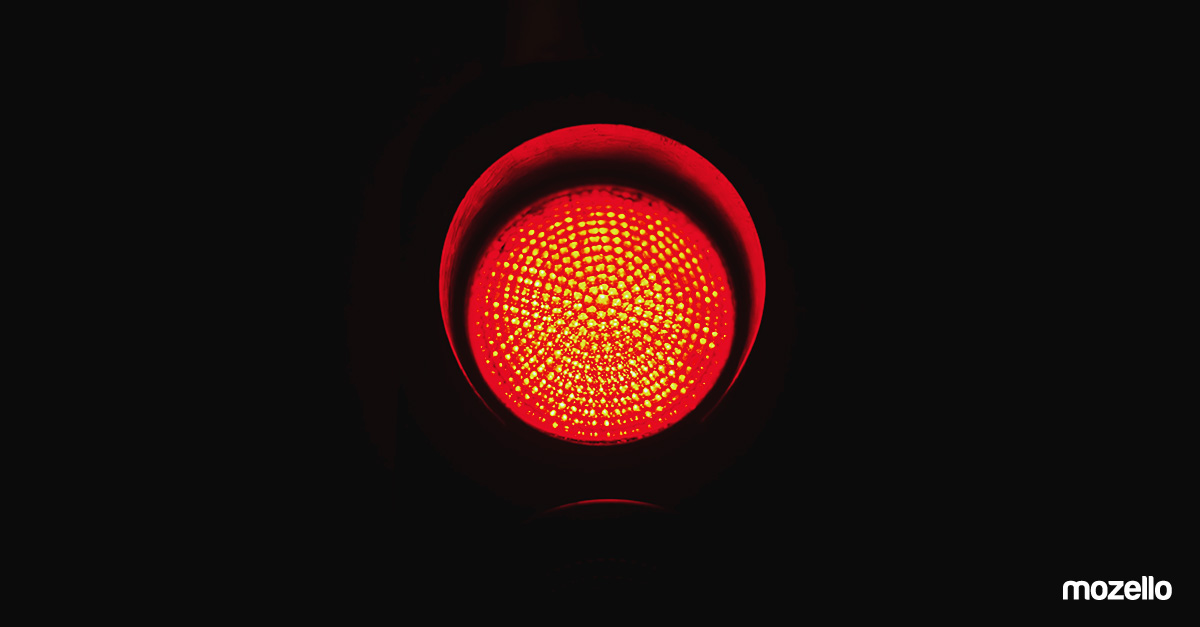 The turn of the year is the time when everyone seems to feel the need to teach you how to look better, live healthier and earn more money.
That's why we decided to make your life easier and give you a list of things you should DEFINITELY NOT DO if you want to keep your business afloat, let alone bring more success to it in 2019.
So just make sure you cross these off your New Year's to-do list - and your business will be thankful.
Mistake #1 - Not having a website or online store
A website is more than just your digital notice-board. It's also your company's business card, possibly the main communication channel and a source of income. In other words - a website IS your business, or at least the most direct representation of it.
Luckily, today making a website is no longer difficult or expensive. Tools like Mozello let you create your website & online store with ease. No need to be a programmer or an award-winning designer to make it happen.
Here's what you're losing if you still don't have a website:
Your target audience's trust. 75% of consumers judge a company's credibility based on the website. Not having a website at all leaves a shady impression of your business.
Customers. With 90% of buyers conducting online research about a product before buying, you can't afford to be invisible. Otherwise, it's very likely the customers will choose your competitor's offer.
The power to build your brand. If you don't have a website, your brand will be shaped by other people's - or even your competitors' - actions.
Having a Facebook page is not enough. On Facebook, you have minimal exposure for your brand, and algorithms dictate how much of your communication reaches your audience.
If you don't have a website yet, yesterday was probably a good day to start. The good news? You can start now - it's free.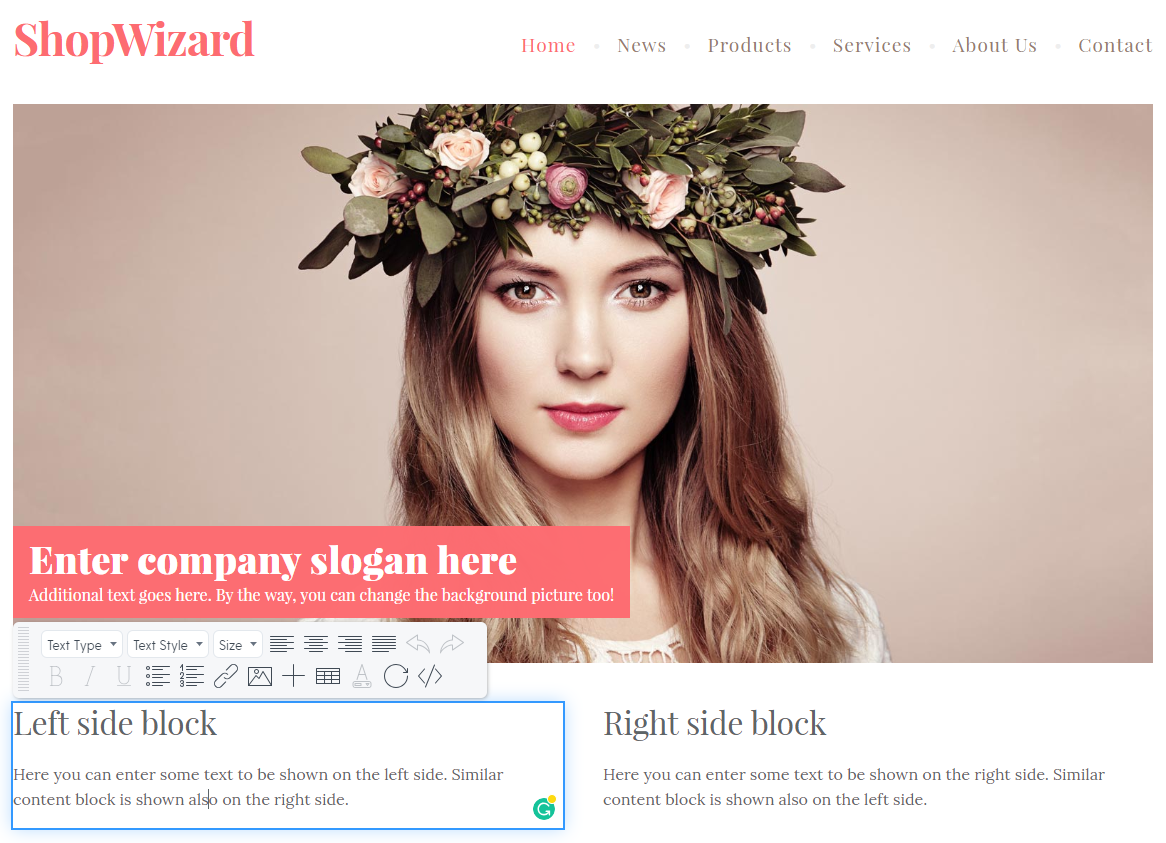 Mistake #2 - Sticking to only one advertising strategy
You might have found one advertising channel or strategy that works great for you. However, if you want to be successful in the long term, you need to build a brand through diversified channels and media.
For example, instead of investing money in paid ads only, leave only a portion of your budget to it. Split the rest between diverse marketing strategies that help you build your brand and make it recognizable, such as content-driven marketing, word of mouth and referral programs.
Mistake #3 - Expecting results right away
You should make sure that you have money to spend on things that you can measure and that give you immediate results, but also allocate funds for creativity and experiments - stuff that doesn't provide measurable results right away.
Let's take content marketing - like writing blogs, creating videos etc. - as an example. This marketing strategy has proven to be cost-effective and powerful in the long-run - in fact, 78% of CMOs see custom content as the future of marketing.
This is a graph by time tracking app DeskTime spanning more than two years since they started investing in content marketing: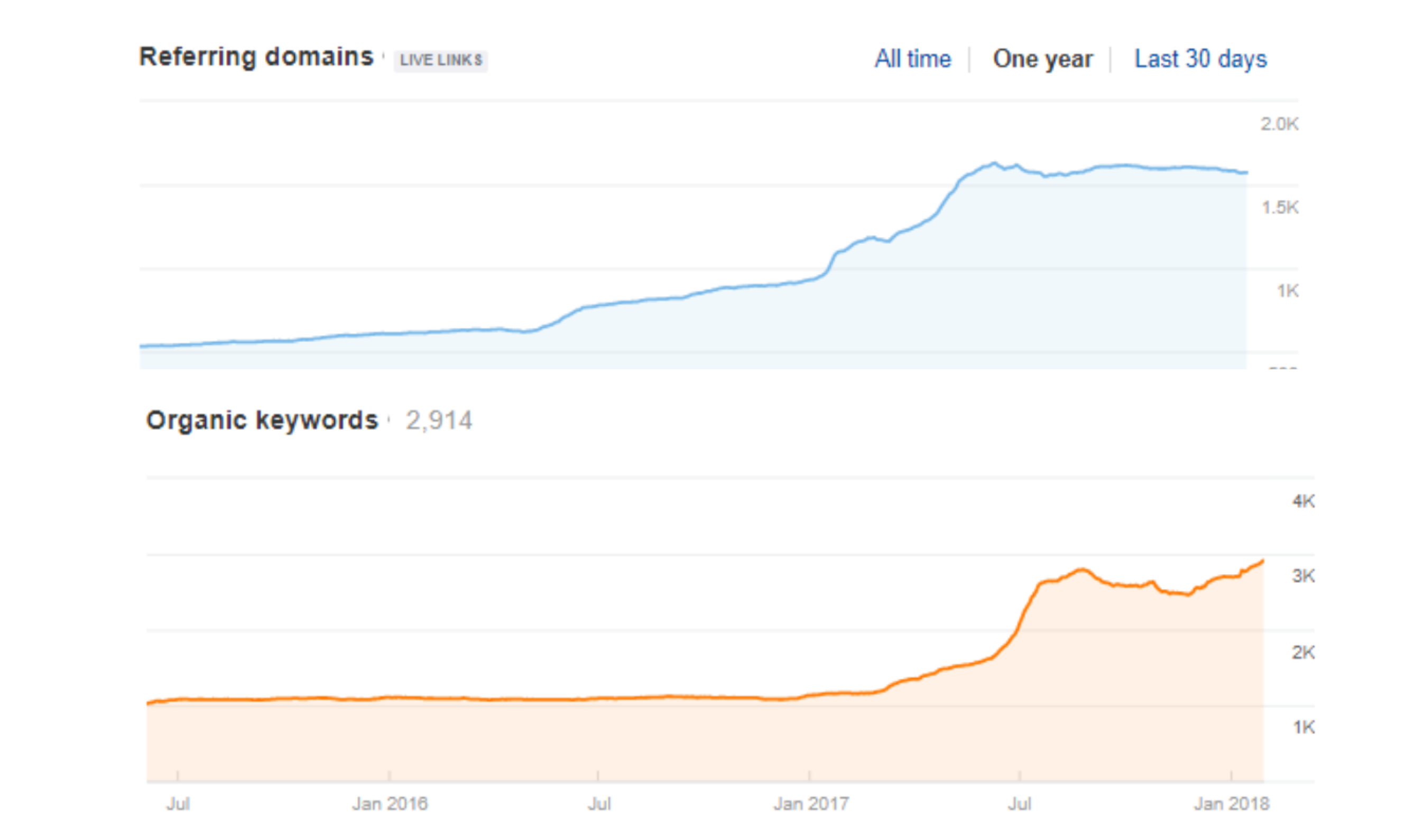 As you can see, the first increase in referring domains started to appear almost one year after the beginning of this strategy. So, if you expect content marketing to increase your profits next week or even next month, you are probably going to be disappointed.
Other marketing types that yield results in the long run are affiliate marketing, email marketing, and word of mouth marketing.
Mistake #4 - Localizing your brand (the wrong way)
Localized brands have a significant advantage over those that aren't tailored to their local audience. But many entrepreneurs mistakenly think that localizing your brand equals translating your website in the local language.
True, translating your website in the local language can yield impressive results, but there are other important things to make your product a success in the local market:
Offering locally relevant payment methods.
Making your product/service/solution adhere to local regulations.
Adapting your copy to local slang and tone.
Localizing user data fields (e.g., address, delivery options).
Using locally relevant images and designs.
Mistake #5 - Thinking only about the tangible side of business
We live in a material world and tend to focus on things we can touch, use, and spend. But when it comes to your business, a huge part of it consists of intangible but crucial elements, like the quality of your service, the personal attitude you pour into your work, or even your overall brand image.
As the world is moving towards automation, we also see an opposite trend surfacing in the meantime - the need for a human approach. One research of internet users found that the overwhelming majority of respondents will still want to interact with a real person as technology advances.
Increasingly more consumers value authentic brands with their unique personality and attitude. 64% of consumers admit that shared values are the main reason they trust a company, while 80% name "authenticity of content" as the main factor why they follow a brand. In other words - your audience can see when you're being authentic and honest, so don't screw it up.
Mistake #6 - Neglecting video marketing
Video marketing is still winning the race of the most successful marketing medium out there. It's no secret that the average attention span of consumers is short, and most people would prefer to watch a video than read a blog post.
If you decide to turn to video marketing, make it original, funny, or helpful. Interactive and imaginative video marketing that helps users and encourages their engagement (and excitement) will quickly outpace dull or generic videos that only you want to watch.
You can do it even if your product or service in itself is not the most fun and hipster thing out there. For example, project management app Asana posts helpful "How to Asana" videos on their YouTube channel, as well as more fun stories under the playlist #withAsana, in cooperation with companies that use the app.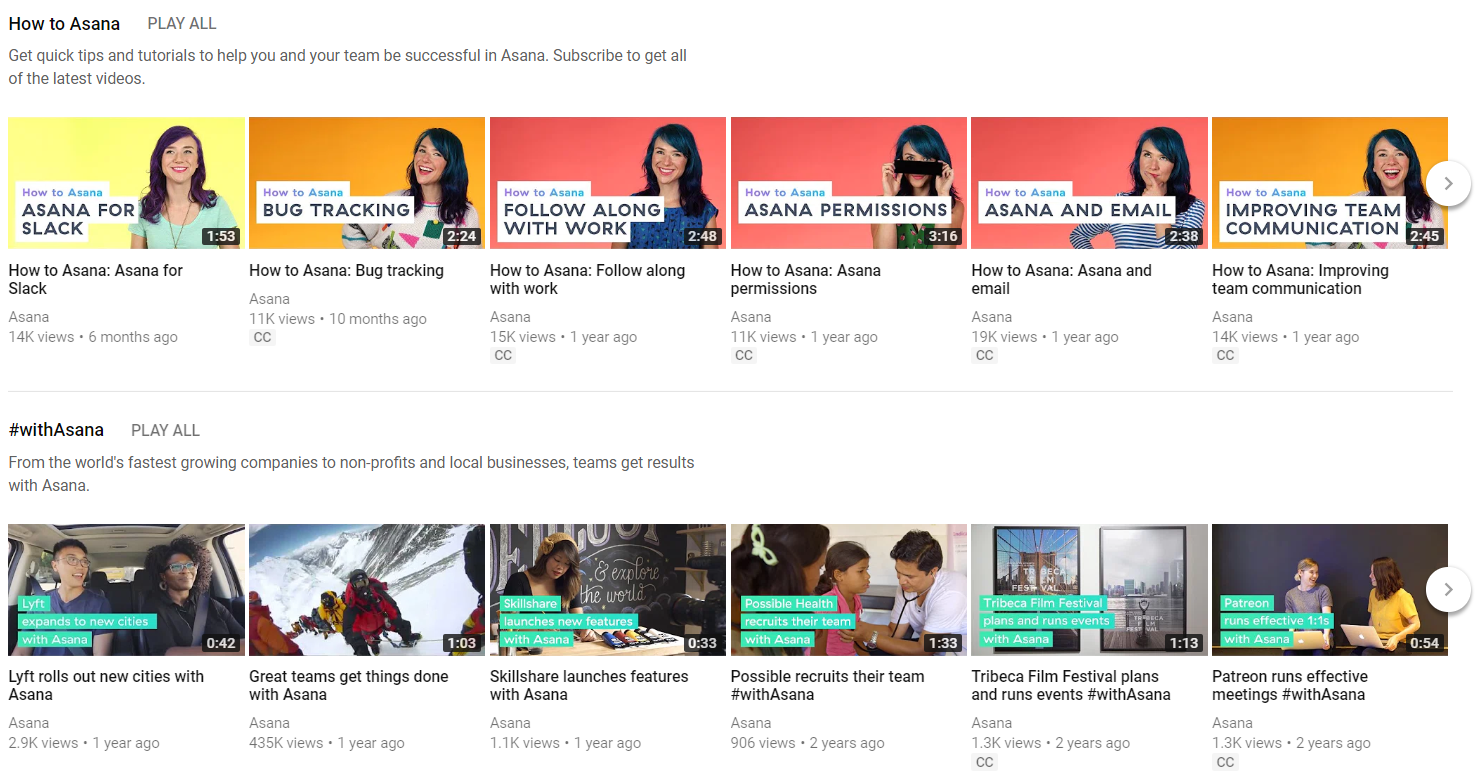 In the upcoming years, the Live video format will become increasingly more important to engage with your customers and connect them directly to products and services.
Some ideas for live videos:
Product demos/releases
Live webinars or Q&A sessions
Behind-the-scenes tours of your office, introduction to your team or production process
Mistake #7 - Not using Influencer marketing
Influencer marketing is becoming one of the most effective ways to attract customers and clients, as well as drive sales. In short, it's a form of marketing that means getting brand advocates - influencers - to mention your product, service or brand in their social media feed.
This type of marketing is very powerful because 92% of consumers trust word-of-mouth recommendations from other real people rather than corporate statements or any other type of advertising.
An especially hot trend, according to Forbes, is working with local influencers. Are you wondering about how to start such cooperation?
Make a list of the top influencers - cool people who have established credibility in your industry and your local market. Check out Facebook, Instagram, YouTube, Snapchat, and other platforms to find them. First, follow the influencers, then, reach out with a casual message and propose cooperation.
Bonus: 6 e-commerce trends to watch in 2019
Data-driven marketing
Leveraging data is an ongoing trend that's not going anywhere. Trust us - if you learn to use the full potential of your customer statistics, you will become a real business guru.
Artificial Intelligence (AI) is that area of tech which helps to understand the behaviors of your potential buyers and serve them tailored marketing messages. AI will become increasingly prominent in e-commerce, but even if you're not there yet, start preparing for it by learning to use your customer data in a multitude of ways.
Chatbots
There's a reason why everyone's babbling about chatbots - they can be very useful in speeding up customer service and taking over repetitive interactions from humans. Furthermore, chatbots don't make human errors, and are never grumpy - so you can be sure that they'll give kind and accurate answers to your clients.
However, chatbots aren't going to completely replace human agents any time soon. If you introduce some automation into your company's communication, make sure you don't lose the human face of your company.
Shopping in multiple channels
73% of buyers use various channels to do their shopping, and we are likely to see a rise in omnichannel selling in the coming year.
Many e-commerce merchants shy away from multi-channel selling because they are more difficult and expensive to manage. However, if you want to grow your online retail business, you should consider making multi-channel experiences available to your customers in the near future. Start by being present not only on your website, but also on eBay, Amazon, and Facebook.
Transactional emails
As an e-commerce business, you should try and optimize every last detail - including transactional emails like shipping notifications, purchase confirmations, and status updates. If done right, transactional emails can become a powerful channel for enhancing your brand, and representing its voice, design, and personality.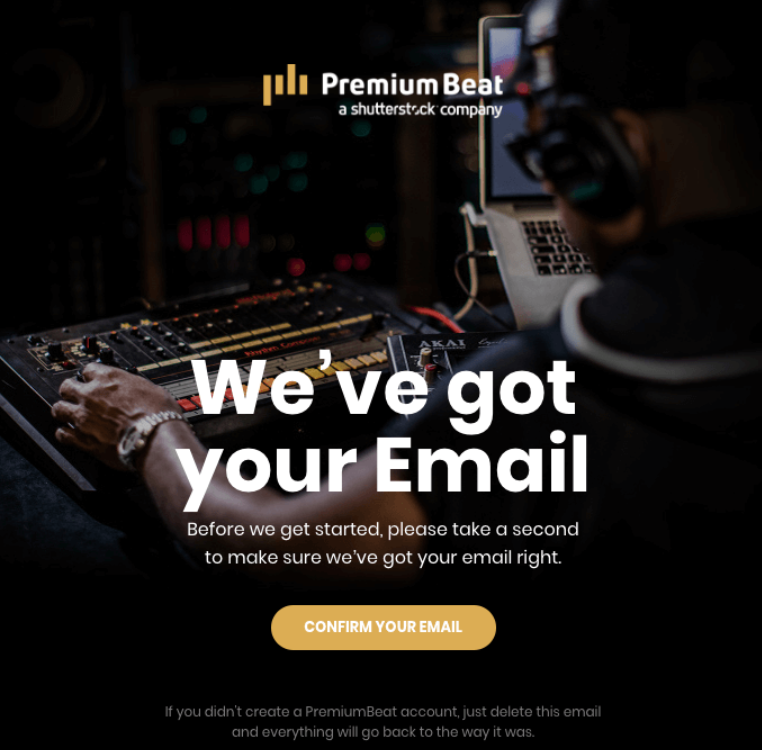 Dropshipping
Dropshipping can be profitable for e-commerce businesses with a relatively small capital. It involves acting as the middleman between the producer or supplier and the customer. In essence, you process the purchase, but the physical product gets shipped directly to the buyer without you actually handling it. There are also dropshipping services like Printful that handle all the printing, branding, packaging, and even delivering in your place. All you have to do is upload designs, attract buyers and then collect your profit.
Due to the obvious benefits of dropshipping, like reduced costs and no need for a storage, we will likely see a lot more of dropshipping in the future.
Micro-moments
These are in-the-moment purchase decisions that offer to try something new or solve a problem right away. Triggered by buying behaviors, these messages can help generate repeat sales and deepen customer engagement.
"Think with Google" describes these as "intent-rich moments when a person turns to a device (in most cases - a smartphone) to act on a need - to know, go, do, or buy" and highlights 4 game-changing micro-moments: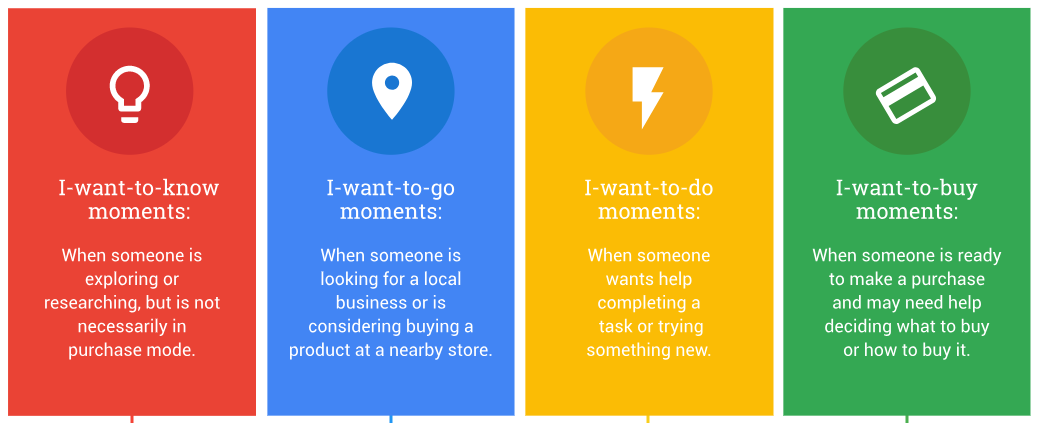 No place for bad design
Did you know that 94% of negative website feedback is design-related? Good design is another trend that's here to stay (did it ever leave, really?), even if the perception of what's trendy can slightly change from year to year.
And we don't mean only looking beautiful and polished. Today, good brand design includes everything, from the colors, fonts, and images you use to professional-looking product photos and the user-friendliness of your website and online store.
What will you cross off your 2019 list?
The times we live in demand us to be flexible, and always embrace any changes coming our way. But what if instead of taking up more commitments for the next year, you tried crossing some off your list?
So in 2019 - and all the upcoming years - take our advice close to heart: